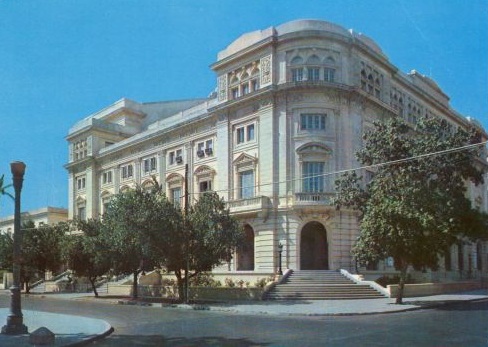 It is not possible to recount the history of Cuban culture in the first half of the 20th century without mentioning the seminal role played by the Pro-Arte Musical Society. Founded in 1918 by a group of women, it flourished under the exceptional leadership of its presidents,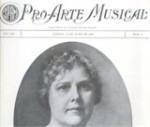 most notably, María Teresa García Montes de Giberga (pictured left), from 1918 to 1930; Laura Rayneri de Alonso (pictured below, right), from 1934-1948; and Dulce María Blanco de Cárdenas, who presided from 1952 to 1956, and from 1960 until the institution's demise in 1967. It  was undoubtedly the most reputable artistic entity of the Republic and it was known on an international scale.
The first concerts organized by Pro-Arte Musical took place at Sala Espadero, and after ten years the society was able to build its own venue, Teatro Auditorium, nowadays called the Amadeo Roldán Theatre. Pro-Arte Musical not only presented outstanding national talent, but also brought to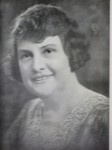 Cuba orchestras, opera companies, ballets, choirs, many chamber music ensembles, as well as top performers of world renown, including Jascha Heifetz, Martha Graham, Vladimir Horowitz, Arthur Rubinstein, Renata Tebaldi, Sergei Rachmaninoff, Pablo Casals, Victoria de los Angeles, Andrés Segovia, Sergei Prokofiev and many more. It also founded its own journal, published regularly between 1924 and 1959. Its work expanded outside Havana, most prominently in Camagüey and Santiago.
This unique historical overview will be presented by Célida Parera Villalón, who worked at Pro-Arte Musical for almost two decades, and whose research on its cultural legacy is virtually unparalleled.  It will feature archival photographs, as well as rare audio recordings and films of the most stellar performances of the era, capped by a legendary ballet.
Célida Parera Villalón is the author of Pro-Arte Musical y su Divulgación de Cultura en Cuba (1990) the definitive book on the origins and development of this seminal institution, as well as Historia concisa del ballet en Cuba (1974). Her essays have appeared in countless publications, including Oxford University's International Encyclopedia of Dance. In 2003 she received a special recognition from the National Association of Cuban-American Women for her journalistic work. She is presently ballet critic for the online blogs Danza Ballet and Danza Hoy.
This event will be held in Spanish with simultaneous English translation through earphones, which should be requested in advance when making the reservation.
BARUCH COLLEGE
25th Street., e/ Lex. & Third Aves., NYC
5th Floor, ROOM 165
Directions:
Enter in the modern building on 25th Street identified as  One Bernard Baruch Way.
Take the escalator to the Second Floor.
Take the elevator on the Second Floor to the Fifth Floor.
Go through metal doors with signage of PRO-ARTE.
Proceed to Conference Room 165.
SPACE IS LIMITED
RSVP: cccofny@aol.com
CCCNY MEMBERS AND STUDENTS WITH I.D.: Free Admission
NON-MEMBERS: $10
This exclusive musical event is co-sponsored by the Department of Comparative Literature of Baruch College and is supported, in part, by public funds from the New York City Department of Cultural Affairs in partnership with the City Council, and is made possible by the New York State Council on the Arts with the support of Governor Andrew Cuomo and the New York State Legislature.