The New York City launching of Enrique Del Risco's El compañero que me atiende, a compilation of fictional stories about the omnipresent surveillance in Cuban life. The 500-page anthology includes many renowned authors, such as Antonio José Ponte, Manuel Díaz Martínez, Damaris Calderón, María Elena Cruz Varela, Néstor Díaz de Villegas, Orlando Luis Pardo Lazo, Norge Espinosa, Rolando Sánchez Mejías, Yoss, Ronaldo Menéndez, Amir Valle, Angel Santiesteban, Karla Suárez, Legna Rodríguez Iglesias and Juan Abreu. "This book [exists] thanks to the enthusiastic response of writers in Cuba and from the diaspora. We have stories by 57 writers who live not only in the United States but in different parts of Latin America, Canada and Europe […] Censorship and surveillance is a national phenomenon that has been felt at all social levels and is a common denominator in the whole 'revolutionary' process," explains the editor.
The book will be presented by essayist and historian Jorge Domínguez, who will also moderate a panel including the author and writers Alexis Romay, Miguel Correa, and Ricarto Arrieta.
NEW YORK UNIVERSITY
19 University Place, NYC
Great Room, 1st Floor

RSVP:  info@cubanculturalcenter.org
Enrique Del Risco Arrocha. Bachelor in History (University of Havana, 1990) and Ph.D. in Latin American Literature at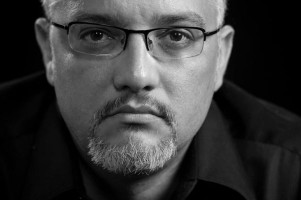 NewYork University, 2005. His Ph.D. dissertation was published as a book under the title Elogio de la levedad. Mitos nacionales cubanos y sus reescrituras literarias en el siglo XX by Editorial Colibrí (Madrid, 2008). His essays has been published in academic publications in United States, México, Spain and France and the anthologies Cuentos completos de E. A. Poe. [commented edition] (Madrid, 2008), Aldabonazo en Trocadero 162 (Valencia, 2008), Todos los libros, el libro (Farmville, 2004) and Guayaba Sweet. Literatura cubana en Estados Unidos (Cádiz, 2003).  He also has been co-editor of the Caribbean and North American short stories anthology Pequeñas resistencias 4, Editorial Páginas de Espuma. Del Risco is also autor of several fiction books Pérdida y recuperación de la inocencia (La Habana, 1994), Lágrimas de cocodrilo (Cádiz, 1998), Leve Historia de Cuba (Los Ángeles, 2007) and ¿Qué pensarán de nosotros en Japón? (Sevilla, 2008), a short stories collection, winner of the "Cortes de Cádiz" Ibero American prize. He has also published a memoir, Siempre nos quedará Madrid (New York, 2012), and two collections of satirical essays: El Comandante ya tiene quien le escriba (Miami, 2003) and Enrisco para presidente (New York, 2014). Mr. Del Risco currently teaches in the Department of Spanish and Portuguese at NYU.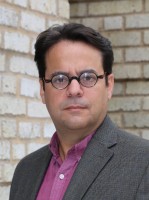 Jorge I. Domínguez-López (Havana, 1964) is the editor
of Nuestra Voz, the Spanish-language newspaper of the
Diocese of Brooklyn. He studied cybernetics, mathematics
and literature at the University of Havana, and holds a degree
in History from St. John's University. Many of his articles on
his scholarly research are posted on his personal blog, Tersites
(tersitesexcathedra.blogspot.com) and other pertinent
digital publications.

This book launching is presented with the promotional collaboration of