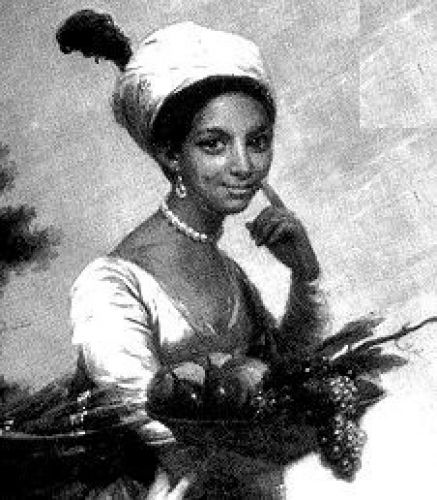 A presentation by internationally acclaimed composer and conductor Tania León on the origins and development of Cuban music, tracing its Spanish and African roots to the birth of an autochthonous national art, spawning myriad rhythms that have transcended the Island's geography to bear influence worldwide.
The presentation will feature classical pianist Juana Zayas and classical guitarist
Iliana Matos, who will interpret pieces by Cuban composers who were pivotal in defining our musical identity.

[Pictured above:  Teodora Ginés (b. 1530, Santiago de los Caballeros, Dominican Republic -
d. 1598, Santiago de Cuba). Of West African descent and a former slave, she migrated with her sister Micaela to Cuba, where both found employment in the orchestra of the Cathedral of Santiago de Cuba as musicians (violin, bandola). Teodora Ginés is deemed the composer of "Son de la Ma Teodora" (1562), the oldest traditional musical document of Cuba. Furthermore, she is one of the first known composers of the New World.]
INSTITUTO CERVANTES
211 E 49th St, bet. 2nd & 3rd Aves., NYC
FREE ADMISSION for MEMBERS
of CCCNY or INSTITUTO CERVANTES
PLEASE RSVP at:  cccofny@aol.com
Cuban composer and conductor Tania León is a founding member and the first music director of the Dance Theater of Harlem. She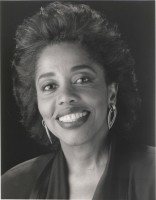 has conducted among the most prestigious orchestras worldwide, including the New York Philharmonic, and her music has been performed across the globe, from Paris to Beijing, from Johannesburg to Bogotá. She has been inducted into the American Academy of Arts and Letters and has been the recipient of numerous recognitions, including the New York Governor's Lifetime Achievement Award and the 2006 Ignacio Cervantes Medal from the Cuban Cultural Center of New York for excellence in classical music. León's opera Scourge of Hyacinths, based on a play by Wole Soyinka with staging and design by Robert Wilson, received over 20 performances throughout Europe and Mexico. Recent commissions include the score for the opera, The Little Rock Nine, with a libretto by Thulani Davis, and historical research by Henry Louis Gates, Jr. In 2012 she received both a Grammy nomination (for "Best Contemporary Classical Composition") and a Latin Grammy nomination (for "Best Classical Contemporary Composition") and in 2013 she was the recipient of the prestigious 2013 ASCAP Victor Herbert Award. Most recently she was awarded a 2018 United States Artists Fellowship. Ms. Leon is also highly regarded for her accomplishments as an educator and advisor to arts organizations. In 2000 she was named the Claire and Leonard Tow Professor at Brooklyn College, where she has taught since 1985. And in 2006 she was named Distinguished Professor of the City University of New York. León has also received Honorary Doctorate Degrees from Colgate University, Oberlin, and SUNY Purchase College, and has served as U.S. Artistic Ambassador of American Culture in Madrid, Spain.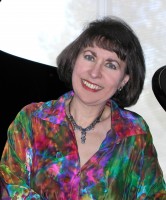 One of Cuba's most beloved classical pianists, the internationally acclaimed Juana Zayas' 1983 recording of the Chopin Études has been widely lauded as the greatest of the 20th century. Wherever she has performed critics have invariably remarked on the depth of Ms. Zayas's artistry. When, in 1977, she performed both sets of the Chopin Etudes at her Alice Tully Hall debut, Ms. Zayas so charmed the legendary New York Times critic Harold Schonberg that he would later declare, "Ms. Zayas turned out to be a Chopinist to the manner born." In 2001 the Cuban Cultural Center of New York presented Ms. Zayas with the Ignacio Cervantes Medal, its prestigious lifetime achievement award for excellence in classical music. In 2010, she was awarded the coveted Diapason d'Or Award from the prestigious French Diapason music journal, hailing her as "Une Grande Pianiste". And in the fall of that year, she headlined a sold-out concert at Manhattan's Kaye Playhouse with the Ossia Symphony Orchestra, in celebration of the great Polish composer's bicentennial annivesary. In 2011, to commemorate the 25th anniversary of the death of famous conductor Andrzej Markowski, the Markowski Foundation invited Ms. Zayas to perform in Poland. In Łodz she played the Ravel Concerto in G major with the Arthur Rubinstein Philharmonic Orchestra under the baton of Marcin Niesiolowski. Over the past fifteen years Juana Zayas has often performed at the Sala Verdi of Milan's Conservatory of Music at the invitation of the prestigious Serate Musicali. She has recorded one of these successful recitals in her recent Soirée Italienne recording — a 2-CD set featuring numerous Italian-inspired works by Bach, Scarlatti, Clementi, Chopin, and Liszt.
Cuban classical guitarist Iliana Matos is prize winner of eleven major international competitions, including first prizes in the Andrés Segovia in Palma de Mallorca, Luys Milán, and Manuel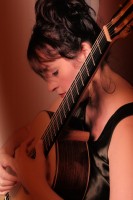 Ponce International Guitar Competitions. She made history by becoming the first woman to win the prestigious S.A.R. La Infanta Doña Cristina International Guitar Competition, and the only person to win the special prize for Best Interpretation of Spanish Music in two consecutive years, 1995 and 1996. Her highly acclaimed GSP CD "Angels in The Street" has earned universal acclaim from critics, placing her among the elite of today's classical guitarists: "Her name deserves to go down in guitar history as one of the great players of our time." (Classical Guitar Magazine); "a match-made-in-heaven recording that is about as perfect as guitar records get… she simply, radiantly shines, a virtuoso in service to the music" (American Record Guide); "she has sufficient of all credentials necessary to take her place in the annals of guitar as one of its truly gifted and outstanding exponents" (Musicweb-international.com). María Luisa Anido, when hearing Iliana play, wrote: "I am impressed by your wonderful guitaristic art, and I am proud to know that a woman (and a Cuban woman!) came to such a degree of artistic perfection". Over the past three decades, Iliana Matos has established herself as one of the world´s preeminent classical guitarists. As part of her world tour "Celebrating 30th Anniversary as a Performer", she completed a tour of 19 cities in China, including a concert at the prestigious Shenyang International Guitar Festival. Her North American tour have included concerts in 19 cities.
This presentation is part of our Women's History Month celebration.
Co-sponsored by Instituto Cervantes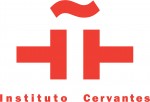 And supported, in part, by public funds from the New York City Department of Cultural Affairs in partnership with the City Council, and made possible by the New York State Council on the Arts with the support of Governor Andrew Cuomo and the New York State Legislature.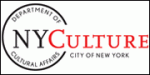 With the promotional collaboration of