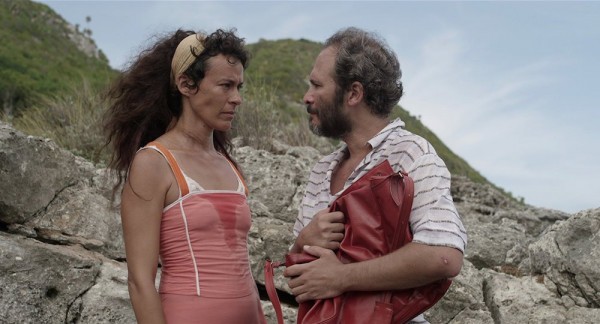 An exclusive screening of the controversial award-winning and internationally acclaimed film that Cuba banned. The plot unfolds in 1983 Cuba, where a gay writer who is non-compliant with the government is blacklisted, and a local peasant woman working on a state farm is assigned to watch him. As she keeps a close watch on the man, they both realize they have a lot in common.
Featuring riveting performances by Lola Amores and Jorge Abreu in the title roles, and written and directed by Carlos Lechuga, the film had its world premiere at the 2016 Toronto International Film Festival. Originally selected to be screened at the 2016 Havana Film Festival, it was excluded at the instigation of the state-run ICAIC, and subsequently yanked from competition at the 18th Havana Film Festival in New York last year.
The screening will be introduced by Cuban film scholar Alejandro Ríos, who will be launching his incisive book on Cuban cinema, La mirada indiscreta. Followed by a Q&A.

INSTITUTO CERVANTES
211 E 49th St, bet. 2nd & 3rd Aves., NYC
CCCNY or INSTITUTO CERVANTES MEMBERS-ONLY EVENT
with free admission for COLLEGE STUDENTS.
This is a private educational event and is open to students and faculty from NYC colleges with previous reservation.
PLEASE RSVP at:  cccofny@aol.com
For film trailer, click here:
http://www.SantayAndres
Santa y Andrés Awards:
Winner XI Julio Alejandro SGAE Screenplay Award 2014
 Winner Wouter Barendrecht Award, CINEMART ROTTERDAM
Winner Unproduced Script Award, HAVANA FF 2014
Winner Special Jury Mention. Punta del Este International FF (Official Competition) 2016.
Winner Best Perfomance Award 2017. Miami International FF (Official Competition) Knight Competition
Winner Best Film. Guadalajara International FF(Ibero-american Competition) 2017
Winner Best Screenlplay. Guadalajara International FF(Ibero-american Competition) 2017
Winner Best Actress (Lola Amores) Guadalajara International FF(Ibero-american Competition) 2017
Special Honorary Award. Guadalajara International FF(Maguey LGBT Competition) 2017
Special Mention. FEISAL Jury. Guadalajara International FF 2017
Prix Rail D'OC. Prix des Cheminots. Cinelatino. Rencontres de Toulouse 2017
Cuban journalist and art and movie critic Alejandro Ríos has participated in many international film festivals (Havana, Brazil, Calcutta,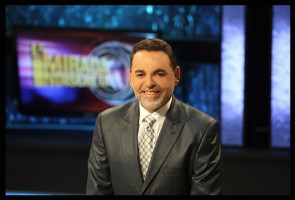 Moscow, New York, Mexico City, and Buenos Aires), and is a frequent contributor to film journals. He works as a media specialist at Miami Dade Colleges's Press Office. In 2003 he organized the first Alternative Cuban Film Festival at the Tower Theater, which was reprised in 2009. He is a member of the Committee of Ibero american Authors at the International Book Fair in Miami. Ríos has been director and host of two programs at TV Martí –La Pantalla de Azogue and Pantalla TVM. For the last ten years he has written a column for El Nuevo Herald and he is host and producer of La Mirada Indiscreta (the indiscreet gaze), a program on Cuban cinema on Channel 41. La Mirada Indiscreta is also the title of his new book, a collection of his published columns from 2007 to 2017. Alejandro Ríos holds a post-graduate degree in Art History from the University of Havana.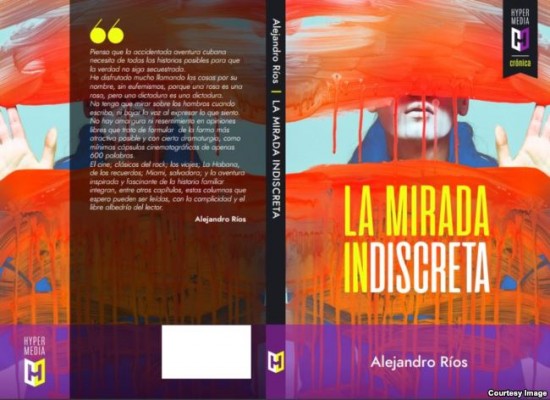 This event is co-sponsored by Instituto Cervantes and the Department of Comparative Literature of Baruch College.

With the promotional collaboration of