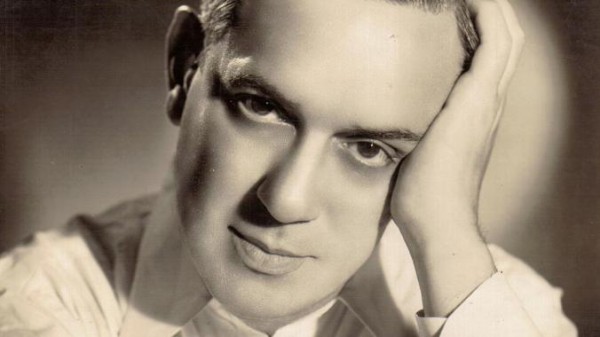 The CCCNY is proud to open its fall season with a concert in tribute to Cuba's greatest composer, Ernesto Lecuona, described by musicologist Luis Manuel Molina as "a piano virtuoso with an inexhaustible melodic vein…whose choice of musical material, his colors and capricious forms reflect Mother Nature's gifts of the fragrance and ornamental character of the flowers he loved." Hence, the title of this tribute, which will include some of his most beautiful songs and piano pieces. Headlining the concert, direct from Havana, is Huberal Herrera, Lecuona's foremost interpreter and former collaborator, in his first New York City appearance since 2003, alongside renowned Spanish soprano Ana María Ruimonte.
The CD Rosas para Ernesto Lecuona (Owlsong, 2017) by Huberal Herrera and Ana María Ruimonte, featuring a selection of little known works by maestro Lecuona, will be on sale after the concert. To view, click on this link: http://www.rosasparaLecuona.com
This musical event is dedicated to the victims of the recent terrorist attacks in Barcelona.
INSTITUTO CERVANTES
211 E 49th St, bet. 2nd & 3rd Aves., NYC
FREE ADMISSION for MEMBERS
of CCCNY or INSTITUTO CERVANTES
PLEASE RSVP at:  cccofny@aol.com
Born in Mayarí, in the province of Oriente, Cuba, in 1928, Huberal Herrera Lescano displayed his musical genius at a very early age. After moving to Havana in 1932, his parents didn't take long before enrolling him at the Hubert de Blanck Conservatory, where he would graduate in 1944. While studying at the University of Havana (earning a doctorate in law in 1951 and degrees in Administrative Law and Diplomatic and Consular Law in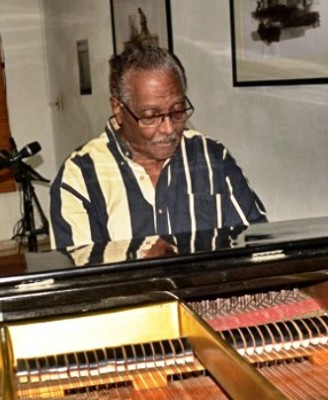 1954), he pursued his musical studies at the Conservatorio Municipal de La Habana, known today as the Amadeo Roldán, and in 1954 he made his concert debut at the Lyceum Lawn Tennis Club, garnering critical acclaim.
From 1957 to 1959 he toured extensively through numerous countries in Europe, the Middle East and Asia. Ernesto Lecuona's compositions would become a lifelong obsession with maestro Herrera, to which he has dedicated years of study as researcher and interpreter. Surprisingly, although he has appeared frequently in TV and performed continuously throughout Cuba, no record label in the Island has recorded him. All his CD's have been under foreign record labels, and all associated with the propagation of Lecuona's music. He also recorded three CD's under the Sociedad General de Autores y Editores de España (SGAE) where he rescued from oblivion some of the most universal compositions by Cuban composers. In Cuba he has played with the National Symphony Orchestra under conductors González Mántici, Sánchez Ferrer, Duchesne Cuzán, Alexander Frolov, Odissey Dimitriadi, and Janos Sandor. During his 1961 tour with the Cuban National Ballet, he played with symphony orchestras in China, the USSR, the GDR, Poland, Czechoslovakia, Romania, Hungary, and Bulgaria.
Throughout his career, Herrera has accompanied many singers of international renown, among them Iris Burguet, Esther Borja, Linda Mirabal, Lázara María Lladó, Lucy Provedo, María Lourdes García, and Ramón Calzadilla. In 1999 he was invited by the American Composers Orchestra to the Sounds of the Americas Festival at Carnegie Hall,  where he interpreted works by Lecuona, Felix Guerrero, Marco Rizo, and Juan Piñera.
The U.K.'s Gramophone has highlighted Huberal Herrera's "great conceptual and expressive magnitude" and the American Composers Orchestra has acknowledged him as the "foremost interpreter" of the piano music of Ernesto Lecuona. The 88-year-old maestro is still active and is presently working on a new CD with soprano Ana María Ruimonte on poems by José Martí set to music by Lecuona.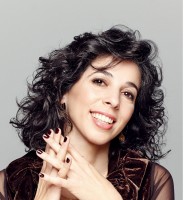 Born and raised in Madrid, Spain, Ana María Ruimonte is a classical singer experienced in roles as both soprano and mezzosoprano. She obtained her degree at the Escuela Superior de Canto of Madrid in 2006, and studied further in Nuremberg, Philadelphia and New York.
Ana María Ruimonte sang "Une immortelle" of Requiem de Fleurs by Büsser with the Coro Nacional de España at the Auditorio Nacional de Música of Madrid. She sang in the concert Ciclo de Voces Iberoamericanas at the Auditorio Nacional and at the Teatro Reina Cristina of Málaga broadcast by Spanish National Radio (RNE) and La Vida Breve by Falla at Lincoln Center in New York. She performed Rosas para Ernesto Lecuona in concert with the pianist Huberal Herrera in Havana and Santiago de Cuba as part of the International Festival Cubadisco in both 2016 and 2017, and in January 2017 recorded the program with the maestro in Havana leading to limited Cuban release requested for consideration for the distinguished award Cubadisco.
Since relocating to the United States in 2013, Ana María Ruimonte created the Baroque theatrical multimedia spectacular El Carro del Amor based on her 2014 CD Arded Corazón Arded (Burn, Heart, Burn).  She also conceived and recorded a 2015 CD Alma y Vida de Mujer (The Soul and Life of a Woman).  She has performed in concert the programs 9 Centuries of Music in About An Hour and Sephardic Treasures (CD expected 2017) with Alan Lewine on the double bass and MagicOwl (Búho Mágico) in Israel, Spain, Belgium, and the Netherlands as well as throughout the United States. She sang Romeo in Bellini's I Capuleti e I Montecchi at Opera America in New York City as part of her Manhattan Series, Frasquita and Carmen in Bizet's Carmen in New York, and Maddalena in Giordano's Andrea Chénier for Concert Opera of Philadelphia.
Regarding her artistry in interpreting Lecuona, maestro Huberal Herrera has said: "Approaching the music of Ernesto Lecuona would seem an easy task. Nothing could be farther from reality. I waited many years to find the artist able to understand, absorb and express the work of this composer with the seriousness, perseverance and sensuality it requires. Qualities that I learned under the maestro's wing. When I met Ana María Ruimonte, I understood immediately that she was the artist I was waiting for and we set out on this wonderful journey."

This event is co-sponsored by Owlsong Productions and Instituto Cervantes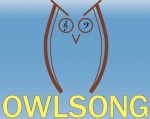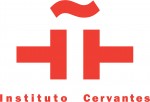 And is supported, in part, by public funds from the New York City Department of Cultural Affairs in partnership with the City Council, and made possible by the New York State Council on the Arts with the support of Governor Andrew Cuomo and the New York State Legislature.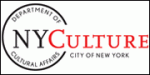 With the promotional collaboration of