The New York City launching of Armando Correa's Spanish edition of The German Girl, hailed by writer Adriana Trigiani as "an unforgettable and resplendent novel which will take its place among the great historical fiction written about World War II…and will change the way you look at the world."
Before everything changed, young Hannah Rosenthal lived a charmed life. But now, in 1939, the streets of Berlin are draped with red, white, and black flags; her family's fine possessions are hauled away; and they are no longer welcome in the places that once felt like home.
La niña alemana sweeps from Berlin at the brink of the Second World War, through the ill-fated voyage of S.S. St. Louis, the transatlantic liner offering Jews safe passage out of Germany, to Cuba on the cusp of revolution, to New York in the wake of September 11, before reaching its deeply moving conclusion in the tumult of present-day Havana. Based on a true story, this masterful novel gives voice to the joys and sorrows of generations of exiles, forever seeking a place called home.
The author will be introduced by Columbia University professor Perla Rozencvaig.
The presentation will be held in Spanish. The book will be available for sale in both English and Spanish.
DOUBLE DISCOVERY CENTER
COLUMBIA UNIVERSITY
Alfred Lerner Hall, Room 306
2920 Broadway (& 115th St.), NYC
IMPORTANT:
Go through the gate at Broadway and 115th Street:
Enter the building through campus. Don´t use the Broadway entrance.
FREE ADMISSION / SPACE IS LIMITED
RSVP: cccofny@aol.com
With 20 years of experience in Hispanic media, award-winning journalist and author Armando Lucas Correa is the Editor in Chief of PEOPLE EN ESPAÑOL, the top selling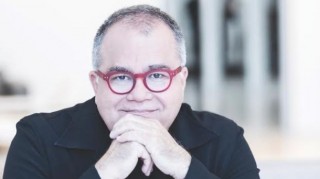 Hispanic magazine in the U.S. with more than
7 million readers every month. In his role, he oversees the editorial content of the magazine, PeopleEnEspanol.com and its digital editions for tablets and mobile. Correa is the recipient of various outstanding achievement awards from the National Association of Hispanic Publications and the Society of Professional Journalism. He is the magazine's primary spokesperson and regularly appears on national Spanish-language television programs discussing celebrity news and scoops. His first novel
The German Girl was published in October in English and Spanish by Atria Books, an imprint of Simon & Schuster.
This event is co-sponsored by the Latinx Professional & Educational Network
of Columbia University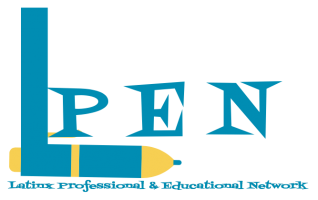 And is presented with the promotional support of Diario de Cuba