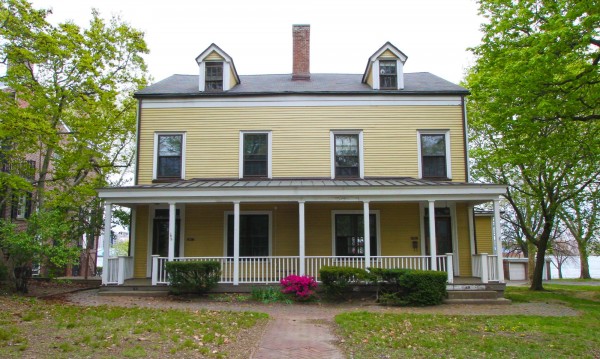 A unique opportunity to visit a historic 19th century house on Governor's Island and experience the lives and times of the people who touched and impacted José Martí during his many years of exile in New York City. Flanked by views of the Statue of Liberty and the Brooklyn Bridge, landmarks that would feature prominently in Martí's writings, the 1855 home serves as the perfect setting to revisit his life and gain new insight into and appreciation for his lifelong struggle for Cuba's freedom.
Today Governor's Island is managed by the Trust For Governor's Island and the National Park Service. And the house, occupied by military families until 1996, is kept open under the aegis of The Empire State Center for the Book, committed to the book in all formats, including the promotion of the culture of reading, literature, literacy, book arts, and book history throughout New York State. This weekend's program aims to further widespread interest in José Martí, one of the greatest writers in the Spanish language and someone whose legacy to the City of New York cannot be underestimated.
SATURDAY OCTOBER 14
11:30 a.m.
Emma Otheguy introduces and reads from her new bilingual book for children Marti's Song for Freedom /Martí y sus versos por la libertad. With a sing-along of "Guantanamera." Bring the kids!
12:30 p.m.
Cuban painter/photography Geandy Pavón shares the haunting vision of a hidden and wrinkled Martí that recurs in his work.
1:30 p.m.
Baruch professor Esther Allen, translator and biographer of Martí, reveals the strange history of the equestrian statue of Martí that stands in the heart of Manhattan, where the Avenue of the Americas joins Central Park.
2:30 p.m.
Scientist and Baruch Dean Aldemaro Romero Jr. dissects Martí's connections with the celebrated 19th-century Cuban zoologist Felipe Poey.
SUNDAY OCTOBER 15
11:30 a.m.
Baruch College professor Rick Rodriguez analyzes Martí's views on the U.S. South and the American Civil War.
12:30 p.m.
Raquel Vinat, of Cuba's Instituto de Historia, introduces three remarkable women, all abolitionists and exiles, whose lives intersected Martí's in New York City.
1:30 p.m.
Historian Jorge Dominguez offers irrefutable evidence of where Martí spent his last months in Manhattan in 1894-1895, before departing on his fateful journey back to Cuba, to lead the island's armed struggle for independence from Spain.
2:30 p.m.
New York University historian Ada Ferrer addresses the issue of race, and Martí's handling of it, in Cuba's struggle for independence.
GOVERNOR'S ISLAND
Empire State Center for the Book House
Quarters 4B
Nolan Park
New York, NY 10004
FREE ADMISSION
Take a left after you get off the ferry from Manhattan at Soisson's Landing.
Click here for http://Ferry Schedule
And here for a map of Governor's Island: http://govisland.com/map
This unique event is co-sponsored by The Empire State Center for the Book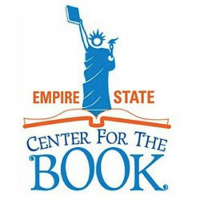 In association with the Department of Modern Languages and Comparative Literature, Baruch College, CUNY, and the Ph.D. Program in Hispanic and Luso-Brazilian Literatures and Languages, CUNY Graduate Center
Presented with the promotional support of Diario de Cuba