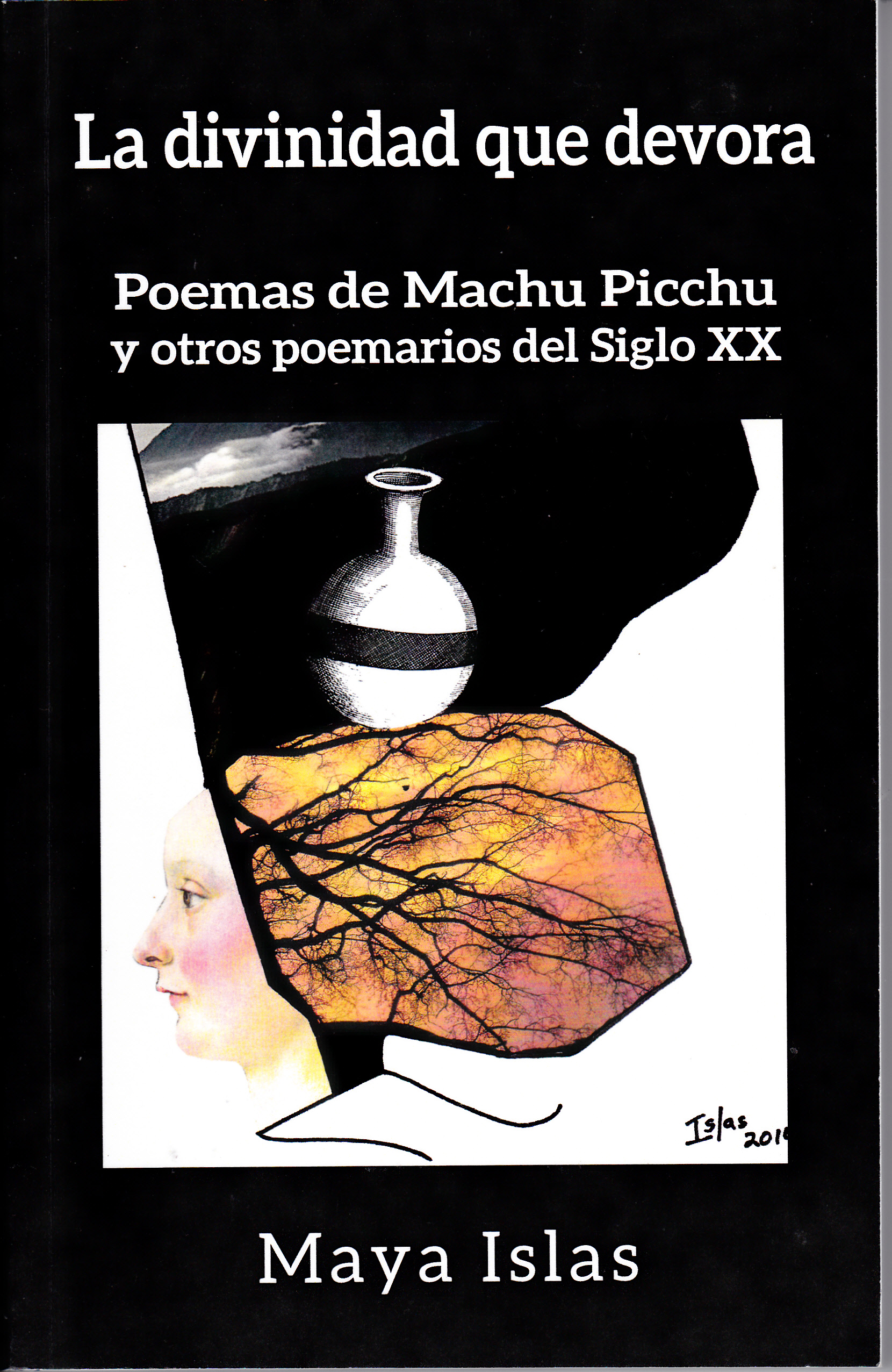 The New York City launching of the latest collection of poems by Maya Islas, one of the major Cuban poets in exile of her generation. Her poetry has been described as crossing the threshold into other worlds, worlds that she inhabits and describes with an astonishing familiarity. Her transgressions are not only in language but in the astonishing juxtaposition of images, where she draws the reader into a natural and immediate intimacy with her surroundings, overstepping the boundaries of time and space and infusing them with a powerful spiritual presence. As poet and literary critic Lourdes Gil has noted: "Maya Islas does not need to resort to literary artifices. She lives, thinks and speaks from another realm, her poetic voice is her very own voice, otherness is not alien to her."
La divinidad que devora (Alexandria Library, 2016) compiles four manuscripts: Poemas de Machu Picchu, El ojo del camello, Proyecto irreversible, and La mujer completa.  Lourdes Gil, director of our Literature Program and professor of Latin American Studies at Baruch College, will introduce the book and moderate a conversatorio between the author and the audience. The presentation will be held entirely in Spanish.
BARUCH COLLEGE
25th Street, bet. Lexington and Third Aves., NYC
6th FLOOR: CONFERENCE ROOM 6-210
SPACE IS LIMITED
Free Admission
All who wish to attend must RSVP at: cccofny@aol.com
Maya Islas was born in Cabaiguán, Las Villas, in 1947. From 1985 to 2009 she worked as educational counselor at Parsons School of Design and Lang College in New York City. She has also taught Spanish at Baruch College and the University of Houston. Islas holds a Masters in General Psychology from Montclair State College. Her many literary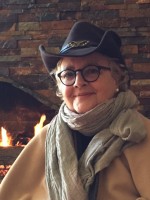 awards include: Letras de Oro finalist in Poetry in 1986 and a989; a Cintas Fellowship in Literature, 1990-1991; and the 1993 Latin Poetry Prize from the Institute of Latin American Writers of New York for her book Merla. She has been writer in residence at Altos de Chavón, Dominican Republic, and, most recently, at the Ecuador's Center for the Arts in Guayaquil, Riobamba and Quito. From 1981 to 1988 Maya Islas edited, alongside, Mireya Robles and José Corrales, the literary notebook Palabras y papel, and from 2003  to 2007 was a board member of the Cuban Cultural Center of New York. Her poetry has has appeared in different newspapers and journals in Latin America, Europe, Africa, and the U.S. As a visual artist, Islas combines her collages and photomontages with her poetic texts.
She preently lives in Texas.
Works by Maya Islas:
Books In Print:
La Divinidad que devora (2016, Alexandria Library, USA)
Altazora Dos (2013, Linden Lane Press, Texas, USA)
Quemando luces (2004, Editorial Betania, Madrid)
Merla (1991, Madrid,Editorial Betania)
Altazora acompañando a Vicente (1989, Editorial Betania, Madrid)
Sombras-Papel (1978, Editorial Rondas, Barcelons)
Sola… Desnuda… Sin Nombre (1974, Editorial Mensaje, New York)
Digital Books:
Canciones asomadas: a Rilke (2013)
Isla: el libro imposible ~ In collaboration with the poet and artist Margarita García Alonso (2010, Hoy no he visto el paraíso Editions, France)
Jacobo y sus doce hijos (2007)
Mar Desnudo (2007, Revista virtual de Arte y Literatura, Cuba)
Lifting the Tempest at Breakfast (2001, Illinois/USA)

This event is presented in collaboration with the Department of Modern Languages and Comparative Literature at Baruch College


With the promotional cooperation of