Organized as an initiative by Grupo < >, an artists' collective founded in New York City by five women from the Americas, this unique art exhibit brings together artists to engage in dialogue concerning their diverse works. Each founding member of Grupo < > has invited another artist to be part of this project, creating an expanded group of 11 artists from the U.S., Chile, Cuba, Brazil, Mexico, Argentina, Colombia and Spain.
This multiplicity of voices is the starting point of the exhibition, which speaks to the relationship each artist has with the specificity of the physical, cultural, and natural phenomena of the many places that have shaped and informed their experiences and works. Driven by a profound interest in physical matter, these artists display a common concern: how new objects appear in the world and how these processes bring to light new forms and therefore, new states of awareness. For this occasion Grupo < > invited Chilean curator, Carolina Castro Jorquera to further articulate and structure the exhibition.
Further info on the background and development of Grupo < > can be found at www.colectivogrupo.com
Grupo < > artists
Alva Mooses (b. U.S. 1982 – lives and works in Queens)
Aurora De Armendi (b. Cuba 1981 – lives and works in Brooklyn)
Constanza Alarcón Tennen (b. Chile 1986 – lives and works in Santiago, Chile)
Marcela Flórido (b. Brasil 1988 – lives and works in Brooklyn)
Mariana Garibay Raeke (b. Mexico 1977 – lives and works in Brooklyn)
Invited artists
Claudia Cortínez (b. U.S. 1985 – lives and works in Buenos Aires, Argentina)
Florencia Escudero (b. Argentina 1987 – lives and works in NYC)
Gaby Collins-Fernandez (b. U.S. 1987, Cuban-American – lives and works in Brooklyn)
Margarita Sánchez Urdaneta (b. Colombia 1984 – lives and works in NYC)
María Edwards (b. Chile 1982 – lives and works in Santiago, Chile)
Selva Aparicio (b. Spain 1987 – lives and works in Connecticut)
[Image above: Mariana Garibay Raeke's Topographic Geometry (INT PY) – Paper, pigment, plaster. 12 x 7 x 6 in.]
INSTITUTO CERVANTES GALLERY
211 E 49th St, bet. 2nd & 3rd Aves., NYC
FREE ADMISSION
RSVP at: cccofny@aol.com


Carolina Castro Jorquera (b. Chile, 1982) is a curator and researcher who lives and works in Chile. She holds a Ph.D. in the department of Art History at the Universidad Autónoma de Madrid. She has completed a Master degree in Contemporary Art and Visual Culture in the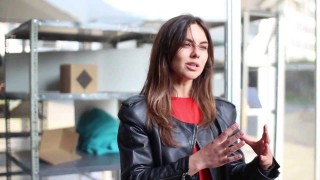 Museo Nacional Centro de Arte Reina Sofia in Spain (2010) and participated in the 4th International Curatorial Course of the Gwangju Biennale (GBICC) in South Korea (2012). She writes regularly in her blog.caroinc.net, and collaborates with the digital contemporary art magazine Artishock. She also contributes to the website of the Colección Patricia Phelps de Cisneros (CPPC). Ms. Castro's interests are framed by the relationship that Art is able to establish with other disciplines, such as Science and Mysticism, as well as with the different dimensions of human consciousness and the role of this interplay in the construction of history and in defining the present.
This exhibit, co-presented by the CCCNY and Instituto Cervantes in celebration of Women's History Month, is organized by Grupo < > and co-sponsored by Cuba Art New York.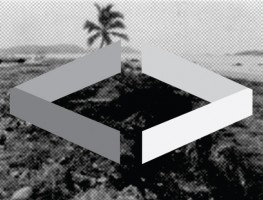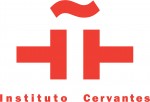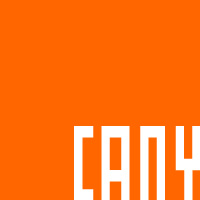 With the promotional collaboration of  Diario de Cuba