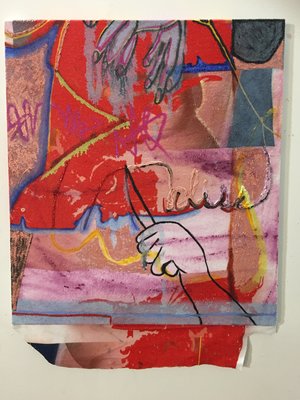 A conversation with some of the participating artists in the Grupo < 11 > exhibition which opened on March 7.
The conversation will be based on the premise that to think about objects as witnesses is to give them capacity to hold and transfer a story or an event. Curator Carolina Castro Jorquera will present the exhibition from the point of view of the objects exhibited, embracing their materiality and conceptual relations and taking a deeper look into the practices of each artist.
Pictured left: Bliss Punctum Towel Painting (oil and acrylic and digital drawing on beach towel, 2016), by Cuban-American artist Gaby Collins-Fernández.
INSTITUTO CERVANTES GALLERY
211 E 49th St, bet. 2nd & 3rd Aves., NYC
FREE ADMISSION
RSVP at: cccofny@aol.com
Carolina Castro Jorquera (b. Chile, 1982) is a curator and researcher who lives and works in Chile. She holds a Ph.D. in the department of Art History at the Universidad Autónoma de Madrid. She has completed a Master degree in Contemporary Art and Visual Culture in the carolina-castroMuseo Nacional Centro de Arte Reina Sofia in Spain (2010) and participated in the 4th International Curatorial Course of the Gwangju Biennale (GBICC) in South Korea (2012). She writes regularly in her blog.caroinc.net, and collaborates with the digital contemporary art magazine Artishock. She also contributes to the website of the Colección Patricia Phelps de Cisneros (CPPC). Ms. Castro's interests are framed by the relationship that Art is able to establish with other disciplines, such as Science and Mysticism, as well as with the different dimensions of human consciousness and the role of this interplay in the construction of history and in defining the present.
This event, co-presented by the CCCNY and Instituto Cervantes in celebration of Women's History Month, is organized by Grupo < > and co-sponsored by Cuba Art New York.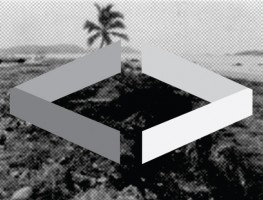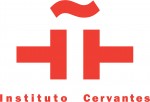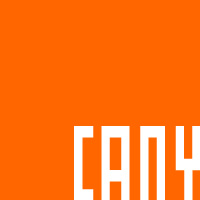 With the promotional collaboration of  Diario de Cuba