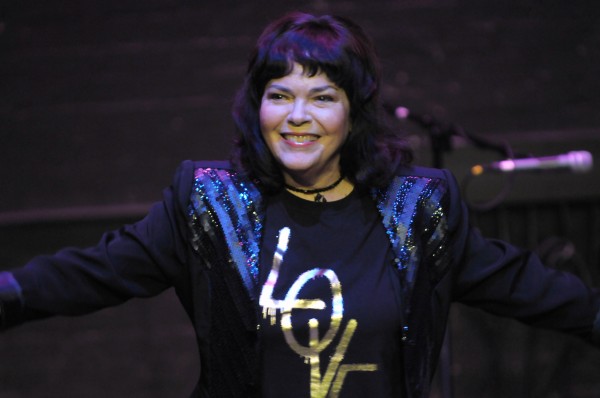 An exclusive recital by the widely acclaimed Cuban-Spanish singer Luisa María Güell, in celebration of her long and successful international career and her numerous recognitions, among them, winner of the International Malaga Festival in Spain; and winner at the Paris Grand Prix de la Chanson, in 1979, of the Edith Piaf Gold Medal, the only non-French artist to be so honored, and of the Best Interpreter award (representing Spain); and a Grammy nomination in 2007. She will be accompanied by the award-winning Puerto Rican pianist José Negroni.
INSTITUTO CERVANTES
211 E 49th St, bet. 2nd & 3rd Aves., NYC
GENERAL ADMISSION: $20
FREE for MEMBERS
of CCCNY or INSTITUTO CERVANTES
PLEASE RSVP:
CCCNY Members: cccofny@aol.com
IC Members: cult1ny@cervantes.org
Click here for Luisa María Güell's rendition of Edith Piaf's classic Non, je ne regrette rien:

Luisa María Güell is a singer, songwriter, and actress with a long list of accomplishments and accolades to her credit, including movies, television, and theater in Cuba since childhood. In 1964, her mega hit "No tengo edad para amarte" catapulted her to national stardom. By 1968 she was a established pop teen idol when she decided to give it all up for a taste of freedom in Europe. But her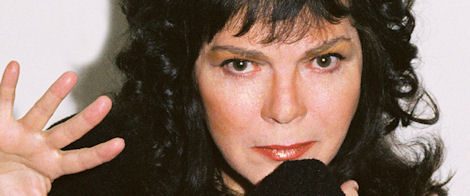 unique voice would open new paths on her road to international fame. In 1969, Spanish composer Manuel Alejandro asked her to interpret his song at the International Song Festival in Malaga, where she would win first prize. In 1972, again representing Spain, she received the award Voz y Canción in Puerto Rico, followed a few years later with the Edith Piaf Gold Medal at the Paris Grand Prix de la Chanson. She would henceforth often pay homage to the iconic French singer in her repertoire, for which she is often referred to as 'the Cuban Edith Piaf.' Her latest tribute to "the Little Sparrow" is a recent CD titled, Chansons d'Edith Piaf en français. Ms. Güell has also set to music and interpreted José Martí's children's classic La edad de oro, for which she received In the company of women Award. Among her many other accolades is a 2007 Latin Grammy nomination in the category of Best Tango Album for Uno, one of over two dozen albums released over the course of her career.
Pianist and composer José Negroni has acquired wide recognition in the world of jazz. His band, Negroni's Trio, is formed by his son, talented drummer Nomar Negroni (a product of the Berklee College of Music), and of guest bass players, among them John Benítez, Marcos Panascia and Jonathan Estés. Their masterful performances are an amazing combination of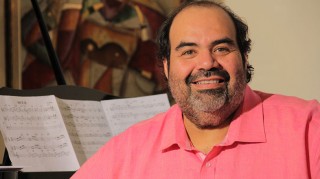 jazz, classic lyricism and Afro Latin punches. Negroni is a disciple of salsa legend Papo Lucca and outstanding classic music teachers, such as Alicia Morales. He taught at the MusicConservatory in Puerto Rico for over sixteen years, and has performed with salsa's greatest bands, including Miss Sonora Ponceña and Apollo Sound, and has toured with the likes of José Luis Rodríguez El Puma, Chayanne, Carmita Jiménez, and Braulio. His first album, Naturaleza/Nature (2003), gives homage to the spirit of his native Puerto Rico. Since its release, Naturaleza/Nature has hit the charts of jazz and new age radio stations throughout the U.S. His next album, Piano/Drums/Bass (Universal Music Latino), was nominated in the category of Best Latin Jazz Album for the Latin Grammy (2005) and was listed among the top fifteen albums of the year by Jazz Week Charts, USA, receiving airplay in more than 370 radio stations in the U.S. and abroad. In 2005 the album was released in Japan, Spain, Argentina, England, Greece, Uruguay, Indonesia and Mexico to critical acclaim. The trio enjoys a faithful following worldwide.
This event is organized in celebration of Women's History Month and is co-presented by Instituto Cervantes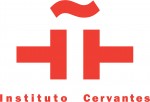 And is supported, in part, by public funds from the New York City Department of Cultural Affairs in partnership with the City Council, and made possible by the New York State Council on the Arts with the support of Governor Andrew Cuomo and the New York State Legislature.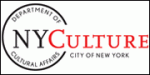 With the promotional collaboration of