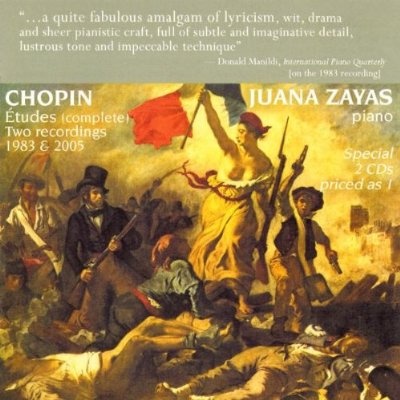 We are delighted to bring back by popular demand one of Cuba's most beloved classical pianists, the internationally acclaimed Juana Zayas, whose 1983 recording of the Chopin Études has been widely lauded as the greatest of the 20th century.
Juana Zayas' childhood is stuff of legend. Picking out piano pieces by ear as early as 2 years old, at 5 she was already sight-reading musical scores and playing works by Beethoven and Handel. At the young age of 11, she graduated from Havana's prestigious Peyrellade Conservatory, earning the Gold Medal with no less than Schumann's Piano Concerto. Ms. Zayas went on to study at the Conservatoire National Supérieur de Musique in Paris, earning First Prize in piano and chamber music, soon followed by other accolades. However, love would intervene in the young pianist's musical ambitions and Ms. Zayas put her concert career on hold to marry and raise three sons. Years later, encouraged by maestro David Bar-Illan, Juana Zayas decided to resume her career with a now legendary 1977 concert in New York City's Alice Tully Hall that included all 24 Chopin Études in the second half of the program.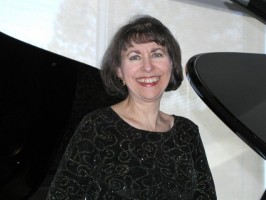 Wherever she has performed critics have invariably remarked on the depth of Ms. Zayas's artistry. When, in 1977, she performed both sets of the Chopin Etudes at her Alice Tully Hall debut, Ms. Zayas so charmed the legendary New York Times critic Harold Schonberg that he would later declare, "Ms. Zayas turned out to be a Chopinist to the manner born." Her 1983 release of these notoriously challenging pieces has entered the canon of twentieth century recordings, driving — in Schonberg's words — "Chopinophiles mad with ecstasy." In 2001 the Cuban Cultural Center of New York presented Ms. Zayas with the Ignacio Cervantes Medal, its prestigious lifetime achievement award for excellence in classical music. In 2010, her more recent release of the Chopin Edudes earned her the coveted Diapason d'Or Award from the prestigious French Diapason music journal, hailing her as "Une Grande Pianiste". And in the fall of that year, she headlined a sold-out concert at Manhattan's Kaye Playhouse with the Ossia Symphony Orchestra, in celebration of the great Polish composer's bicentennial annivesary.
In 2011, to commemorate the 25th anniversary of the death of famous conductor Andrzej Markowski, the Markowski Foundation invited Ms. Zayas to perform in Poland. In Łodz she played the Ravel Concerto in G major with the Arthur Rubinstein Philharmonic Orchestra under the baton of Marcin Niesiolowski. At the Sala Koncertowa Filharmonii in Wroclaw she impressed the audience with the sparkling brilliance of several Scarlatti sonatas, "the subtle painting of figures and moods" of Schumann's Carnaval, and the unique "breadth and nobility of expression" in Chopin's Sonata in B minor. Over the past fifteen years Juana Zayas has often performed at the Sala Verdi of Milan's Conservatory of Music at the invitation of the prestigious Serate Musicali. She has recorded one of these successful recitals in her recent Soirée Italienne recording — a 2-CD set featuring numerous Italian-inspired works by Bach, Scarlatti, Clementi, Chopin, and Liszt.
In this upcoming recital, Ms. Zayas will regale the audience not only with Chopin compositions, but also with works by Bach, Liszt, Paganini, Rachmaninoff, and Balakirev.
TENRI CULTURAL INSTITUTE
43A West 13th Street, NYC
Tickets at the door: $20
CCCNY Members, Seniors, and Students with I.D.: $15
We expect a full house. Reserve early at: cccofny@aol.com
This musical event is co-sponsored by the Tenri Cultural Institute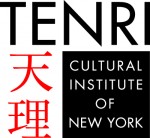 and The Leschetizky Association

And is supported, in part, by public funds from the New York City Department of Cultural Affairs in partnership with the City Council, and made possible by the New York State Council on the Arts with the support of Governor Andrew Cuomo and the New York State Legislature.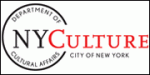 With the promotional cooperation of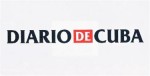 and