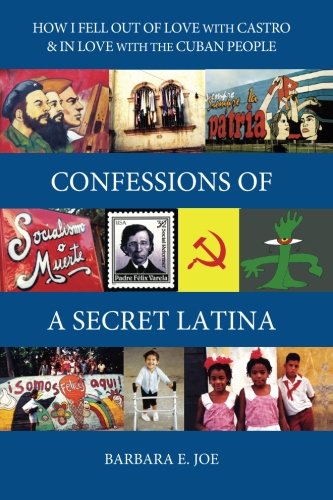 An insightful conversatorio with Barbara E. Joe, veteran human rights activist and author of Confessions of a Secret Latina: How I Fell Out of Love with Castro & In Love with the Cuban People, a frank firsthand account of one woman's journey, not only through Cuba, but through a life filled with unique challenges and tragedies. When Castro first rose to power, the author, like so many Americans, was entranced by the romantic vision of a scrubby revolutionary defeating the hated dictator Fulgencio Batista. But her years of direct experience with Cubans and within Cuba itself gradually eroded that vision. Then, unexpectedly, she found herself being attacked by former friends who summarily dismissed her decades of involvement in human rights in Latin America as an Amnesty International volunteer.
Fluent in Spanish, Ms. Joe not only visited Cuba multiple times, beginning in the Batista years, but she had a Cuban foster son, Alex, an unaccompanied minor arriving during the 1980 Mariel boatlift, who died of AIDS in 1995, just one year after the death of her beloved son Andrew. This book recounts her emergence from personal tragedies to resume her human rights work in Cuba and elsewhere, then joining the Peace Corps in Honduras in 2000 at age 62.
In this fascinating account, the author goes beyond her previous award-winning memoir, Triumph & Hope: Golden Years with the Peace Corps in Honduras, and brings to light new details about her privileged front-row seat at pivotal events—enabling her to meet important regional players—including serving as an election observer in Chile, Nicaragua, Haiti, and the Dominican Republic. Her life shows that even unsung individuals working quietly behind the scenes to carry out daily tasks can make a difference.
Welcoming commentary by Karen Melissa Reyes, president of the Latinx Professional & Educational Network (LPEN) of Columbia University. The author will be introduced by Iraida Iturralde, vice-president of the CCCNY.

THE DIANA CENTER
Barnard College ~ Room LL104
3009 Broadway (& 117th St.), NYC
FREE ADMISSION / SPACE IS LIMITED
RSVP: cccofny@aol.com

Barbara E. Joe, MA, is a Boston native and an alumna of the University of California, Berkeley. A mother, grandmother, and great-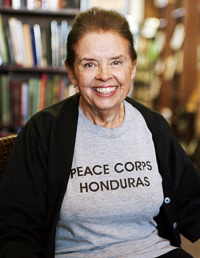 grandmother, she works as a freelance writer, Spanish interpreter, and translator out of her century-old house on Capitol Hill in Washington, D.C. An Amnesty International volunteer since 1981, she was a founding member of local Group 211 and has served in various national leadership positions, including 14 years as a volunteer Cuba and Dominican Republic country specialist and the last ten years as volunteer coordinator for the Caribbean. She is also a member of the National Peace Corps Association and a board member of several non-profit organizations working internationally. She belongs to a small, intentional Catholic community called Communitas. Ms. Joe has worked in policy research, social work, and rehabilitation. Now working as a Spanish hospital and school interpreter, she continues her volunteer role with Amnesty International, coordinating human rights actions in the Caribbean.
This event is co-sponsored by the Latinx Professional & Educational Network
of Columbia University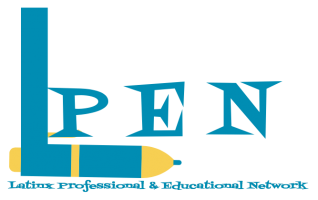 And is presented with the promotional support of Diario de Cuba and Havana/NewYork