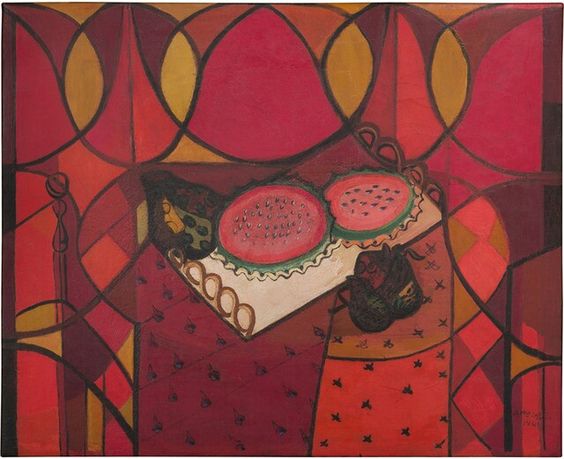 The Cuban Cultural Center of New York celebrates its 15th consecutive annual conference, this year dedicated to the history and development of art in Cuba—from colonial times to present-day performance art. The all-day event will not only cover the evolution and the different influences that have shaped the Cuban artistic landscape—through illustrated formal presentations and archival films—but will also include a gallery exhibition with works from past Cuban masters and contemporary artists from both inside and outside the Island.
The Escuela San Alejandro, founded in 1818, which has shaped and nurtured generations of Cuban artists, will be highlighted, including the different movements it spawned in the 19th century—especially el paisaje rural, costumbrismo, and el retrato—as well as one of its most famous alumni, Víctor Manuel, who, along with others in the early decades of the newly independent nation, would travel to Paris, and henceforth infuse modernity into Cuban painting and sculpture.
The golden era of plastic arts during the Republic will receive special attention, including its most famous exponents, among them Juan José Sicre, Fidelio Ponce de León, Carlos Enríquez, Cundo Bermúdez, Mariano Rodríguez, René Portocarrero, Wifredo Lam, Agustín Fernández, and, of course, Amelia Peláez, among the most iconic of Cuban artists, to whom the event will be dedicated. [Pictured above: Amelia Peláez's Bandeja con frutas (Sandía), 1941. Courtesy of the Amelia Peláez Foundation.]
Post-Revolution and contemporary exile art will also feature prominently at the event, from Ana Mendieta's earth sculptures, Tomás Sánchez's majestic landscapes, and Carmen Herrera's abstract minimalism to Teresita Fernández's public sculptures, and El Sexto's performance art. With the participation of artists and scholars from both the Island and the Cuban diaspora, including Tania Bruguera, Baruj Salinas, Gerardo Mosquera, Luis Cruz Azaceta, Ofill Echevarría, Sandra Ceballos, Humberto Calzada, Juana Valdés, Tomás Sánchez, Sandra Dooley, Armando Mariño, Coco Fusco, José Bedia, Demi and Arturo Rodríguez, Alberto Casado, Mercedes Cros Sandoval, Geandy Pavón, Gladys Triana, and others.
Registration will begin promptly at 8:30 a.m. The event will run from 9 a.m. to 7:30 p.m., and will include a special tour of Sotheby's Latin American art collection. There will also be an
on-site exhibit of works by legendary artists Wifredo Lam, Amelia Peláez, Cundo Bermúdez, René Portocarrero, Mariano Rodríguez, and Agustín Fernández.
A SILENT AUCTION will be held throughout the day, featuring works by the most sought-after contemporary Cuban artists from inside the Island and in exile.
SOTHEBY'S
1334 York Ave., NYC
To register, click on the following link:
TICKETS FOR EL ARTE EN CUBA
The registration fee includes coffee and refreshments in-house, with an afternoon break for lunch at a restaurant nearby.

A complimentary three-course lunch will be served exclusively to participating artists and scholars, as well as to CCCNY MEMBERS, at Finestra Restaurant.*
FREE ADMISSION (must present valid I.D. at door)
to students of Columbia University and The New School
and to students and faculty of The Cooper Union.


~ P R O G R A M ~
Andrea O'Reilly Herrera, MC
A.M. Session

8:30
Registration and Desayuno
9:00
Welcoming Remarks ~ Manuel Castedo (President, CCCNY)
Commentary on Exhibit/Silent Auction ~ Andrea O'Reilly Herrera (Cultural critic)
Dedication to Amelia Peláez, In Memoriam
Carmen Peláez (Founder, The Amelia Peláez Foundation)
The School of San Alejandro and 19th Century 'Criollismo'
Mercedes Cros Sandoval (Cultural anthropologist)
10:15   Keynote
Three Moments in Cuban Modern Art—and Wifredo Lam
Gerardo Mosquera (Independent curator, art critic and historian)
Cuban Art at Sotheby's ~ Axel Stein (Director of Latin American Art, Sotheby's)
Tour of Sotheby's Latin American Collection
Almuerzo
1 – 2 p.m.    Finestra Restaurant ~ 1370 York Ave. at 73rd St., NYC
P.M. Session
2:30
Cuban Masters on Exhibit: Acknowledgements ~ Andrea O'Reilly
Hybridity and Transnationalism in Cuban-American Art
Lynette Bosch (Art historian)
Panel of New York-based Cuban artists:
Geandy Pavón, Ofill Echevarría, Juana Valdés, Armando Mariño
Moderator: Laura Blanco (Curator)

The Amelia Peláez Award Ceremony
2016 Recipient: Gladys Triana
Introduction by Andrea O'Reilly ~ Short Film
Presenter: Iraida Iturralde, CCCNY
4:10
Merienda
Silent Auction continues
5:00
Post-Revolution Art in Cuba from 1960 to 2000: An Overview
Gean Moreno (Art curator and critic)
Panel of Havana-based Cuban artists:
Sandra Ceballos, Alberto Casado, Sandra Dooley
Moderator: Elvis Fuentes (Curator)
Dangerous Moves: Performance Art and Politics in Cuba
Coco Fusco (Interdisciplinary artist and writer)
6:45
Public Announcement
'Otro 18,' a performance by Tania Bruguera
~~~~~~~~~~~~~~~~~~~~~~~~~~~~~~~~~~~~~~~~~~~

This event is presented in association with Sotheby's


With the collaboration of Cuba Art NY and Goya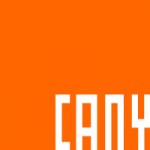 and

And the promotional support of Diario de Cuba and Havana/NewYork