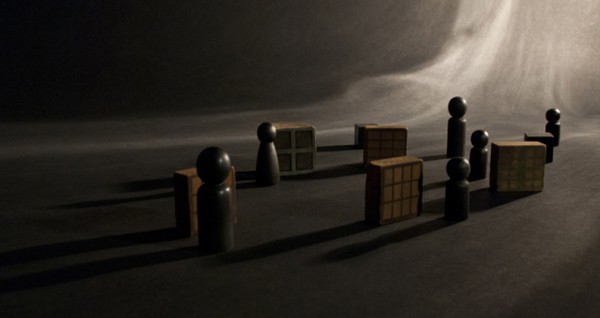 A unique exhibit by internationally acclaimed and multi-faceted Cuban artist Gladys Triana, who during her long career has excelled in painting, sculpture, etching, and photography. This solo exhibit, Reflections of Shadows, includes a video trilogy, as well as a selection of four of her photography series since 2008.
Throughout her artistic trajectory, Triana has continuously renewed and reinvented her language, particularly through photography, as a means of expression and reflection on the human condition. In her photography, the artist transforms small objects from daily life into irreconcilable sculptured shapes, creating an iconography that speaks eloquently about our fragile surroundings in our journey through this world. As she points out, "within this virtual space, my imagination builds metaphors about the future of our environment with images divested of time and space, in which light and shadow are the two protagonists." For Triana, photography is not a reproduction of reality, but rather, a kind of alchemy that transforms reality by creating new meaning. Reflections of Shadows places the viewer before a cosmic realm and offers a mise-en-scène of a metaphysical poem by José Triana about alphabets shaped by the dread and marvel of life. Gladys Triana shows us that photography can be quite an adequate medium for philosophical musings.
The opening reception will feature a special commentary by the distinguished curator and art historian Ricardo Viera. The exhibit will run from March 3rd thru the 18th.
Pictured above, the photograph Echoes IV;
pictured right: an image
from the video Dust.
INSTITUTO CERVANTES GALLERY
211 E 49th St, NYC
FREE ADMISSION
RSVP @ cccofny@aol.com
Gladys Triana's Reflections of Shadows is part of our "Havana Evenings at Cervantes" program,
as well as of our Women's History Month celebration.
Born in Camagüey, Gladys Triana attended Santiago de Cuba's University of Oriente, where in 1957 her paintings caught the eye of visiting artist Mario Carreño, who soon after included them in an exhibition at Havana's prestigious Museo de Bellas Artes. This would mark the beginning of a long career for the self-taught Triana, who has been defined as one of the most authentic and versatile Cuban artists of her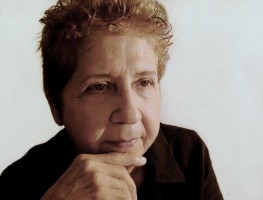 generation. Living in New York City since 1975, her work has rebelled—in ways overt and subtle—against society's attempt to stereotype women and impose limitations on their freedom of expression. She twice received the Cintas Fellowship in art for her searing exposure of the human condition. From 1986 to 1988 she made 20 drawings in honor of women artists and intellectuals—including Käthe Kollwitz, Gabriela Mistral, Alexandra Exter, Mary Cassat, and others—whose work had broken new ground in denouncing political oppression, war, and social injustice. Her first installation at the Museum of the Americas in Washington in 1990, which opened to critical acclaim, was an eloquent tribute to women trapped by domestic life. Indeed, her art often references women's daily activities, exposing each mundane movement as an ephemeral event, and imbuing it with a hidden burst of creativity and life. Throughout her many artistic incarnations, Triana has revealed a constant need to avoid a traditional way of seeing. And so it is today with her photography, where she attempts to align the emotional realm with the poetry of the visual image.
The distinguished museologist Ricardo Viera is professor of art, as well director and curator of the Lehigh University Art Galleries/Museum Operation, where he has established a visual laboratory program with the LUAG Teaching Collection, comprising over 13,000 works, and the nationally recognized collection of Latin American Photography and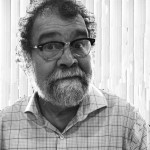 Video. Viera teaches courses in photography as contemporary art, Latino and Latin American art of the Americas, museum and curatorial studies, and visual thinking strategies. He has organized, curated and served as a consultant for important exhibitions nationally and internationally. Since the early 1990's he has been a reviewer and consultant curator for Fotofest. In October 2006 he was invited to China as a portfolio reviewer for the first Fotofest Beijing, and he later went to Russia for Fotofest Moscow 2011. Viera is a noted lecturer, panelist, portfolio reviewer and consultant for government arts and cultural agencies, nonprofit organizations and private enterprise/visual art projects. He holds a diploma from the School of the Museum of Fine Arts, Boston; BFA, Tufts University; MFA Rhode Island School of Design, and a Certificate of Museum Management Program, University of Colorado Museum, Boulder. Viera is most interested in creative 21st century endeavors, in essence, photography and video as contemporary art. He has shaped the LUAG Teaching Collection not just as a collection of images, but as a collection of ideas that transcend the ordinary.
This event is co-organized by Instituto Cervantes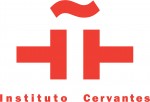 And is presented with the support of Cuba Art NY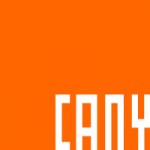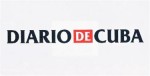 and      

Introduction by Ricardo Viera at the opening of Gladys Triana's solo exhibit Reflections of Shadows at the instituto Cervantes Gallery on March 3, 2016:
Ladies and Gentlemen,
It is indeed a pleasure to be here celebrating the work and life of an important Cuban-American artist-photographer: Gladys Triana. Thank you, Gladys, and thanks also to the Instituto Cervantes and to the Cuban Cultural Center of New York for this initiative.
A few years ago, a dear friend presented me with a rare and most interesting publication. It had been published by "Ediciones Revolución," and produced and printed in Havana in 1962. The title of the book was Pintores Cubanos, a panorama of the most important artists, both established and up-and-coming: 61 artistas modernos de la Vanguardia, all alive and active at that moment (with the exception of 3: Arístides Fernández, Roberto Diago, and Jorge Arche). It was a hardcover book with a number of color plates—something new and unusual at the time. A true historical document, it was not organized alphabetically, but chronologically; the first plate was of Víctor Manuel, born in 1897; the very last one, of a young woman in her twenties, born in Camaguey: Gladys Triana.
Gladys's first group show was at the Liceo de Santiago de Cuba in 1957. That same year the show traveled to Museo Nacional de Bellas Artes, in Havana. And in 1962, she her first solo exhibition took place at the Lyceum de La Habana.
Next year, 2017, will mark a highpoint in Gladys Triana's distinguished trajectory from painting and drawing to photography and video art. She will be celebrating 60 years in the visual arts. So, before I continue this special commentary, let's give Gladys a well-deserved round of applause.
It can be said that passion and persistence go hand in hand with la inquietud creativa—that creative "rush" of always looking and searching. The act of seeing is knowing more; that is Gladys's forte–what she refers to as "philosophical musings" when interpreting her work.
In 2001-2002, in a constant quest to broaden her visual discourse, Gladys found that photography could be poetry–a visual literature that conjugated abstraction as nothing else could. If boundaries existed, they were set by the mind of the viewer, not the intention of the artist. Her first photographic series (a seminal work in 2002 that I like to call an illusionary tableau) was inspired by the tragic events of September 11, 2001 and was titled Cada vez es ahora (Each Time Is Now). Gladys engaged with her hands, exploring small, utilitarian objects, such as elastic material, a candle, a plug extension, a hoop, a small light bulb. After all, the use of hands in art throughout history goes back to Paleolithic times.
From 2006 on, beginning with the series Stillness, Gladys embarked on a new path, where discovery has no end: more than 40 series, most in limited editions, including this new photography and video series, Reflections of Shadows (2016), which we are premiering tonight. In this body of work, the artist continues to question the presence of shadows in the human mind; the way in which we fabricate and/or perceive the absence of light and darkness, how we weigh the mysterious persistence and silence of a visual secret; how nature–visible or invisible–affects us; how photography paralyzes memory, while the eye nourishes our sensibilities and sense of meaning.
"In the 21st century," writes art historian and curator of ICP Charlotte Cotton, "the art world has fully embraced the photograph as a legitimate medium, equal in status to painting and sculpture . . ." She goes on to speak of the "wonderful pluralism of this creative field." Well, Gladys Triana and her work are a vital part of this all-encompassing, sometimes little understood, pluralism.  As she continues her journey as an artist-photographer, constantly reinventing herself, Gladys is seeing a totally different visual landscape, thereby altering the discourse regarding the meaning of photography as truly contemporary art.