A celebration of Carmen Herrera's life and work on her 100th birthday year. After a lifetime of anonymity, Carmen Herrera is today one of the world's most collectible living artists. Our celebration will consist of three documentaries, each produced ten years apart: the shorts Artist in Exile (1994) and Five Degrees of Freedom (2005), and a clip from The 100 Years Show (2015). The films include an in-depth interview with Ms. Herrera, covering her life in Cuba, her marriage, her time in Paris, her development as an artist, her relative obscurity as a painter until her later years, and her life in New York City today, already as an internationally recognized artist.
Welcoming remarks by Aurora de Armendi, director of our Visual Arts Program. The screening will be followed by a commentary by the distinguished curator and art historian Alejandro Anreus, who will also entertain questions from the audience on Ms. Herrera's career, her upcoming exhibits, and her continued contribution to Cuba's cultural patrimony.
Carmen Herrera was born in Havana, Cuba in 1915. She moved frequently between France and Cuba throughout the 1930s and 1940s. She began to study architecture at the University of Havana, and later trained at New York's Art Students League, before exhibiting four times at the Salon des Réalités Nouvelles, Musée d'Art Moderne de la Ville de Paris (1949–53). She settled in New York in 1954, where she continues to live and work.
In 2012, Ms. Herrera was the recipient of the Cuban Cultural Center of New York's
"Amelia Peláez" Lifetime Achievement Award.
Core to Carmen Herrera's painting is a drive for formal simplicity and a striking sense of color: "My quest", she says, "is for the simplest of pictorial resolutions" (2012). A master of crisp lines and contrasting chromatic planes, Herrera creates symmetry, asymmetry and an infinite variety of movement, rhythm and spatial tension across the canvas with the most unobtrusive application of paint. As she moved towards pure, geometric abstraction in the post-war years in Paris, she exhibited alongside Theo van Doesburg, Max Bill and Piet Mondrian and a younger generation of Latin American artists, such as members of the Venezuelan Los Disidentes, Brazilian Concretists and the Argentinian Grupo Madi. Her work also chimed with painters from the US school such as Barnett Newman, Leon Polk Smith and Ellsworth Kelly. Reflecting on this period, she says, "I began a lifelong process of purification, a process of taking away what isn't essential" (2005). While allied with Latin American non-representational concrete painting, Herrera's body of work has established, quietly but steadily, a cross-cultural dialogue within the international history of modernist abstraction.
Alejandro Anreus was born in Havana, Cuba. His family went into exile in 1970 when he was ten years old. He grew up in Elizabeth, New Jersey. Anreus received his BA in art history from Kean College, where he studied with the eminent social art historian Alan Wallach. He received his MA and PhD from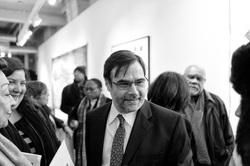 the Graduate Center, CUNY. He was the curator at the Jersey City Museum from 1993-2001. Since September 2001 he has been professor of art history and Latin American/Latino Studies at William Paterson University. He is the author of Orozco in Gringoland, Ben Shahn and the Passion of Sacco and Vanzetti (both 2001), co-author and editor of The Social and The Real (2006), Mexican Muralism. A Critical History (2012), and the recent monograph of the A Ver series Luis Cruz Azaceta (2014). His current research project focuses on the artists, critics and exhibitions in the city of Havana during the 1940s. His articles and essays have appeared in Art Journal, Third Text, Encuentro de la cultura cubana, Commonweal and Art Nexus. He has written and lectured on Cuban and Cuban American artists such as Roberto Estopiñán, Rafael Soriano, Carmen Herrera, Guido Llinás, Antonia Eiriz, Luis Cruz Azaceta, María Brito, Arturo Rodríguez, Juana Valdés and Demi.

THE NEW SCHOOL
 63 5th Ave. (& 13th Street), NYC
Room UL-105
FREE ADMISSION
Space is limited.
RSVP at: cccofny@aol.com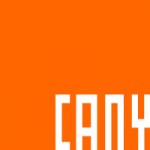 This exclusive event is co-sponsored by Cuba Art NY,
a non-profit organization dedicated to promoting the work of contemporary
Cuban artists and to foster the appreciation and understanding
of contemporary Cuban art.
In association with the School of Art, Media, and Technology at the New School University

And is presented with the promotional collaboration of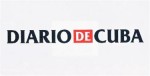 and