We open our Cuban cinema cycle this season with a rare screening of Orlando Jiménez Leal's riveting docudrama, 8-A, which brilliantly recreates through actual historical footage the 1989 arrest, trial, and execution of Arnaldo Ochoa Sánchez, Cuba's highest-ranking general. Purportedly taken in for drug trafficking, it is widely known that Ochoa was arrested for suggesting at a dinner party that Fidel was at the heart of Cuba's political and economic woes. The call sign "8-A," which serves as the film's title, is a code for Ochoa's name in Spanish, and appeared as graffiti throughout Havana during his well-publicized trial, aired through Cuban state TV. As critic Emanuel Levy noted in Variety, "in its structure, urgency and tone, "8-A" resembles "Z" and other Costa-Gavras political thrillers." Indeed, it is a must-see for fans of the genre and history buffs alike. Focusing on the trial, and the forced public repentance of the accused, the film also raises provocative questions concerning human rights and exposes the sham judicial system of the Castro regime.

The screening will be followed by a Q&A with the director. With commentary by Cuban film critic Justo Planas.
Cuban filmmaker Orlando Jiménez Leal (Havana, 1941) began his film career still an adolescent, working as a cameraman in newscasts and special features for Cineperiódico, a news program. In 1961, barely a year after the triumph of the Cuban revolution, he produced and directed the short film PM, which was quickly censored and seized by the new regime. This unleashed a political and cultural controversy, culminating in Castro's widely publicized "Words to the intellectuals" speech, where he defined his government's cultural policy.
Once in exile, Jiménez Leal was able to pursue a successful filmmaking career. His film El Super (1979) was awarded the Grand Prize at the Manheim Festival, the Prize of the Cinema d'Art et d'Essay at the Biarritz Festival, and was selected to be shown at the Venice Film Festival. In 1983 directed the documentary, La Otra Cuba (The Other Cuba) for Radio Televisione Italiana (RAI). In 1984, he codirected with Néstor Almendros the critically acclaimed documentary Conducta Impropia, winning first prize at the Rights of Man Festival in Strasburg, as well as the award for Best Documentary at the Barcelona Film Festival. Reviewing the film for the New York Times, Vincent Canby wrote: "Conducta Impropia is an intelligent criticism of the Cuban revolution. The testimony is as brutal as it is convincing." The film 8-A, produced in 1992, in line with Jiménez Leal lifelong commitment to the cause of human rights in his native country, was also widely praised for its cinematic excellence.

NORWOOD
241 W 14th St., bet. 7th & 8th Aves., NYC
FREE ADMISSION
Space is limited.
RSVP at: cccofny@aol.com

This program is presented with the promotional cooperation of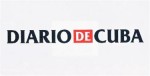 and