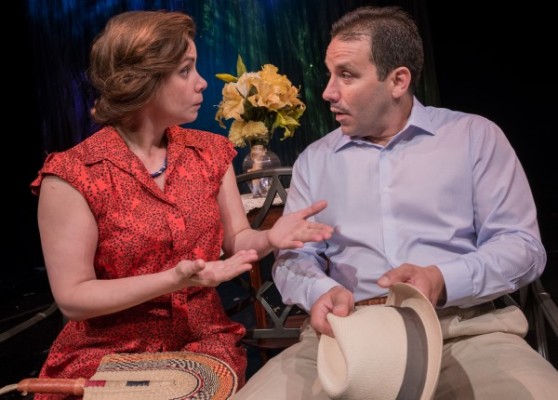 "I'm going to marry the first man I find in the street!" yells Luz Marina, the protagonist of
Virgilio Piñera's masterpiece, Aire Frío. A strong-willed fighter bent on survival in a harsh world of male chauvinism, necessity and political turmoil, she will toil to keep her family together while chasing her own humble dream of finding a husband. Directed by award-winning Leyma López, this production includes veteran actress  Ana Margarita Martínez Casado, joined by Zulema Clares, a powerful new presence on the New York City stage, and an overall wonderful cast.
The play will be followed by the very first of a series of Charlas @ Repertorio, this time led by CCCNY vice-president Perla Rozencvaig, of Columbia University, and a dynamic panel—including director Leyma López, one of the play's protagonists, and renowned literary critic Ana María Hernández, who will comment on Aire Frío and Virgilio Piñera's literary legacy.
This special matinee performance of Aire Frío is presented in association with the Cuban Cultural Center of New York, and will be dedicated to the late theater critic and scholar
Antonio Cao, beloved friend and founder of our theater program.
There will be a private wine reception before the performance.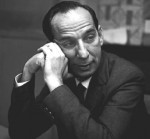 Virgilio Piñera (August 4, 1912 – October 18, 1979) was a Cuban playwright, poet, short story writer, and essayist. In the late 1950s he co-founded the groundbreaking literary journal Ciclón. His work includes essays on literature and literary criticism, several collections of short stories, a great number of dramatic works, and three novels. Piñera's literary and cultural perspective expressed concerns on gender inequality, sexual polemics, national and continental identity, and philosophical approaches to theater, writing and politics. Due to Piñera's independent social and political views, deemed even more unacceptable by his homosexuality, he was censured by the Revolution, and died in Cuba without any official recognition. His oeuvre, however, has influenced new generations of Cuban and Latin American writers. Aire Frío is considered his greatest play.
REPERTORIO ESPAÑOL
138 East 27th Street, NYC
(bet. Lexington & Third Aves.)
F or tickets, click here:
http://www.repertorio.org/productions/index.php?area=ind&id=183
CCCNY Members enjoy a special 30% discount on all seats for this exclusive presentation. To take advantage of discount, please write in special code CCCNY14 when purchasing your tickets.
Tickets start at $15.
Premium seats available.
Recommended for all audiences.
The play will be performed in Spanish with subtitles in English & Spanish via Simultext ® In-Seat Captioning System.
Please note upcoming performances. For these presentations our members enjoy a special 25% discount by writing in special code CCCNY:

AIRE FRÍO is a production of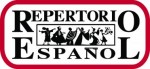 This performance is presented in co-sponsorship with the
Cuban Cultural Center of New York
with the promotional collaboration of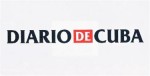 and     

Cast photo above by Michael Palma.