Juana Zayas, one of the world's most admirable concert pianists, returns to Carnegie Hall with works by Schumann, Schubert, Chopin and Debussy. Throughout her distinguished career, Ms. Zayas has performed for appreciative audiences and to glowing reviews the world over, eliciting superlative praise from the most demanding classical music critics:
Zayas is an extraordinary pianist.
Harold Schonberg, The New York Times
Her playing is always musical, effortless, natural,
and highly charged with fire and excitement.
David Mulbury, American Record Guide
Zayas is a pianist who has much to teach the world.
Philip Kennicott, The Washington Post
A Steinway artist, Ms. Zayas has given recitals throughout Europe, South America and the United States. She has performed with the Radio Philharmonic Orchestra and the Zeeuws Orchestra in the Netherlands, the Orquesta Sinfónica de Radio Televisión Española in Madrid, the Venezuela Symphony Orchestra, the San Diego Symphony and Rochester Philharmonic orchestras, among others. Over the past fifteen years Ms. Zayas has often played at the Sala Verdi of Milan's Conservatory of Music at the invitation of the prestigious Serate Musicali.
Among her many honors and recognitions is the 2001 Ignacio Cervantes Medal, the Cuban Cultural Center of New York's lifetime achievement award for excellence in classical music.
Ms. Zayas resides with her husband in New Jersey.
For a 2012 interview with Juana Zayas on her childhood in Havana and her development as an artist, click on this video:
WEILL RECITAL HALL at CARNEGIE HALL
57th Street, off Seventh Ave., NYC

TICKETS: $25
CarnegieCharge 212-247-7800
Carnegie Hall Box Office 57th & Seventh
To buy online at carnegiehall.org, go to this link:
http://www.carnegiehall.org/Calendar/2014/10/18/0200/PM/Juana-Zayas-Piano/
CCCNY Members: $20
Send check or money order, postmarked by October 11, 2014 to:
Cuban Cultural Center of New York
P.O. Box 2608
Times Square Station
New York, NY 10036
This concert is supported, in part, by public funds from the New York City Department of Cultural Affairs in partnership with the City Council, and made possible by the New York State Council on the Arts with the support of Governor Andrew Cuomo and the New York State Legislature.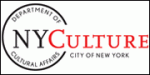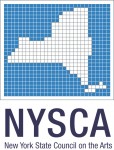 And is presented with the promotional collaboration of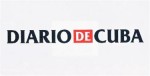 and