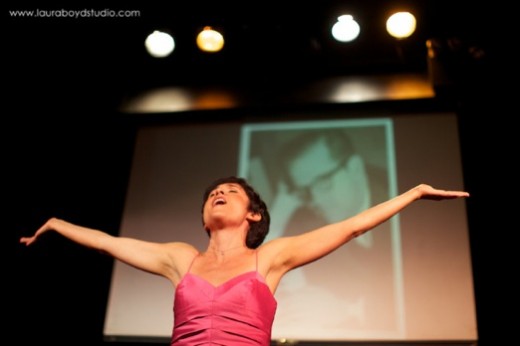 Adelaide Mestre's TOP DRAWER: Stories of dysfunction and redemption, is a poignant musical memoir that recounts a life of privilege and secrets, an autobiographical journey from the Upper East Side of Manhattan to the old city streets of Havana, Cuba. It was first presented at the New York International Fringe Festival in 2011, it was described by Liz Smith as "one of the more fascinating events in Manhattan."
On a mission to re-discover her family's heritage, writer and performer Adelaide Mestre seeks out her deceased father's piano, now residing in the Bulgarian embassy in Havana, and chronicles her life growing up in an eccentric family with her father, a gay, Cuban, manic-depressive concert pianist and her mother, a strong willed, opera singing, Park Avenue socialite. Mestre's extraordinary life makes for a riveting theatrical experience. In story and song, with sentiment and humor, she shares memories of loss and struggle, but also a love of music and family that with forgiveness and understanding becomes a story of triumph and hope. Directed by Coco Cohn, with Doug Oberhamer at the piano, TOP DRAWER will make you laugh, cry and maybe even sing.
Leonard Nimoy Thalia at Symphony Space
Broadway @ 95th Street, NYC
TO BUY TICKETS, CLICK HERE:
http://www.symphonyspace.org/event/8091-top-drawer
Mail-in option (CCCNY Members ONLY):
Send check or money order to:
Cuban Cultural Center of New York
P.O. Box 2608 Times Square Station
New York, NY 10036
All checks must be received BEFORE September 12.
This exclusive one-night-only production is supported, in part, by by public funds from the New York City Department of Cultural Affairs in partnership with the City Council, and are made possible by the New York State Council on the Arts with the support of Governor Andrew Cuomo and the New York State Legislature.