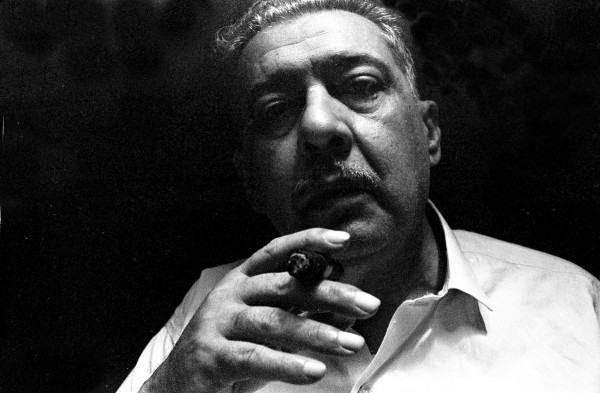 A celebration of the 70th anniversary of the first publication of Orígenes, Cuba's most important literary journal of the twentieth century. Founded in the spring of 1944, Orígenes gathered the most distinguished Cuban poets, artists, critics and intellectuals of the time, who published not only their own work, but also the first translations of contemporary European, Latin American and North American writers whose poetry and fiction had not been previously published in Spanish, such as Albert Camus, Paul Valery, Paul Eluard, Virginia Wolf, Wallace Stevens, and many others. Orígenes had a tremendous impact throughout Latin America and was enormously influential on succeeding generations of Cuban writers. The exquisite original issues are today regarded as rare and valuable collector's items.
To put Orígenes into perspective, the distinguished Cuban historian and cultural critic Rafael Rojas will give an historical overview of the journal, highlighting its aesthetic, religious, and ideological dimensions, as well as its cultural and political context. Mr. Rojas will also contest the latest polemics, both in Cuba and abroad, surrounding the journal and its legacy, and will attempt to correct the long-held misperception of Orígenes and its intellectual circle as homogeneous and lacking in pluralism. The overview will include a visual component, including archival images, and will pay due recognition to the influential role played by that generation of writers, including the predominant figure of José Lezama Lima, the journal's co-founder (pictured above).
Mr. Rojas will be introduced by poet, essayist and literary critic Lourdes Gil, professor of Latin American history and women's studies at Baruch College. Ms. Gil is the director of our Literature Program.
This event will be conducted entirely in Spanish.
Rafael Rojas is a renowned scholar and writer of Latin America history. The author of more than 15 books and 100 scholarly essays, he has won numerous international awards, including the Premio Matías Romero (2001), the Anagrama Essay Award (2006), and the Premio Internacional de Ensayo Isabel Polanco (2009). He has also become one of the region's most prominent public intellectuals. Last year alone he wrote two books titled, La vanguardia peregrina. El escritor cubano, la tradición y el exilio (Fondo de Cultura Económica, 2013) and Los derechos del alma: Ensayos sobre la querella liberal-consevadora en Hispanoamérica (Taurus, 2013). He has taught and lectured widely, and teaches at the Centro de Investigación y Docencia Economicas/CIDE) in Mexico City. He is presently at Princeton University as a Global Scholar in the Department of Spanish and Portuguese Languages and Cultures, and the Program in Latin American Studies.
Right: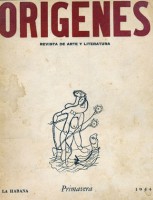 First issue of
Orígenes,
published
in the spring
of 1944.
BARUCH COLLEGE
25th Street, bet. Lexington and Third Aves., NYC
6th FLOOR: CONFERENCE ROOM 6-210
SPACE IS LIMITED
Free Admission
All who wish to attend must RSVP at: cccofny@aol.com

Presented in collaboration with the Department of Modern Languages and Comparative Literature at Baruch College


With the promotional cooperation of