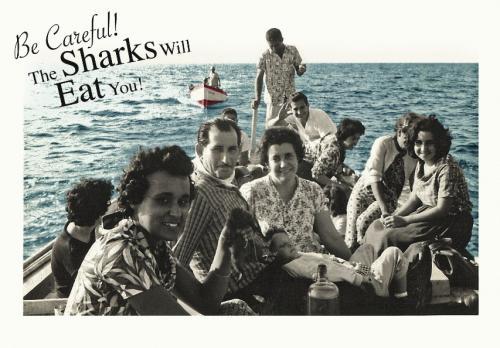 A one-man-show written and performed by Jay Alvarez. Told with humor and pathos through the sensitive lens of a child, the story relates a family's perilous escape from Cuba. Alvarez's "galvanizing solo piece" will be followed by performances of newly written compositions for the play by the multi-Grammy winner Paquito D'Rivera, with lyrics by Gaby Gold. Joining Paquito on the stage will be Tony-nominee Olga Merediz, seasoned Broadway actor Tony Chiroldes, and veteran theater actor Felipe Gorostiza, as they present for backers and explore a musical journey to the Great White Way. Directed and developed by Theresa Gambacorta, as seen at Stage Left Studio. 
Here's what the critics have been raving about:
Jay Alvarez elevates family lore into historical testimony, Mr. Alvarez, is an evocative tale teller.
-Daniel Gold, The New York Times
This show is Off-Broadway theatre at its highest level. Jay Alvarez is a masterful performer. He is brilliant in his transformations. He morphs quickly, dynamically and dramatically from character to character, old and young, male and female…The pace at which this 60 minute show moves seems like a split second because I was so powerfully captured by the story and performance.   IT'S NOT TO BE MISSED!
-Sandi Durell, Examiner.com
This show is wondrous and compelling to watch.
-Erasmo Guerra, The New York Daily News
This is a great show. Beautifully and masterfully acted, well directed and emotionally stirring.  The fiber from which it is stitched is a genuine one that anyone could wear as a blanket.  Jay Alvarez is a great actor who embodies each character and brings them into a rich tapestry while still staying very balanced in his own body and voice. 'Sharks' has a way of hitting nerves.  I laughed, I got misty eyed and was thoroughly entertained.
- Brian Wade, SubUrban Underground TV     
The story is told in such a fascinating way that you are spellbound.  Jay Alvarez' remarkable one man show is thrilling and seamless…This is a story of courage and faith.  This is a terrific piece of theatre.
-Suzanna Bowling, Times Square Chronicles
 Jay Alvarez 's performance is mesmerizing.
-Liz Belilovskaya, TimesSquare.com
 This play is wonderful. Jay Alvarez has written an incredible piece… I STRONGLY ENCOURAGE YOU TO CATCH A PERFORMANCE. YOU WON'T REGRET IT.
-Bob Leggett, The Examiner
We laughed. We cried. We collectively held our breath. Our hearts broke. We sighed in relief. Jay has taken the Cuban gift for storytelling to a phenomenal level. This show is a MUST SEE.
-Marta Darby, My Big Fat Cuban Family Blog Watching actor-playwright Jay Alvarez perform in 'Be Careful! The Sharks Will Eat You!' you may be fooled into thinking that it's not a solo show at all, but a stage filled with a large and vibrant company of actors… This is totally compelling theater.
-Ron Cohen, Backstage
Jay Alvarez's performance takes you on a rollercoaster ride. You will laugh. You will cry. You will grip your chair for the entire performance.
-Ely Rosa Zamora, Hispanic New York Project
It is masterful storytelling. THIS STORY NEEDS TO BE SEEN BY HUGE AUDIENCES.
-Tony Frankel, StageAndCinema.com
There will be a Q&A session following the show.
Leonard Nimoy Thalia at Symphony Space
Broadway @ 95th Street, NYC
TO BUY TICKETS, CLICK HERE:
http://www.symphonyspace.org/event/7899-be-careful-the-sharks-will-eat-you-
This exclusive one-night-only production is supported, in part, by public funds from the New York City Department of Cultural Affairs in partnership with the City Council.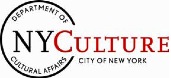 and is presented with the collaboration of publicists The Jacksina Co. and HavanaNewYork.