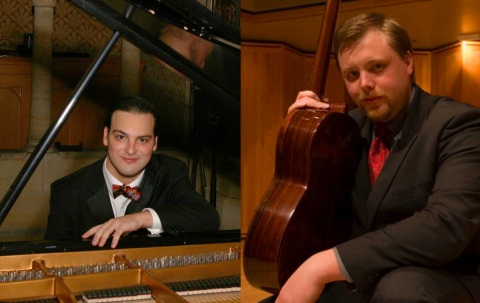 The New York City debut of the outstanding Alonso-Drummond Duo, who will present their own arrangements of well-known composers in a quasi-ballet suite format. By drawing on the long heritage of each instrument, the ensemble brings to life a rich and vibrant reading of the score while melding the best of piano and guitar literature in an evening of virtuosic Spanish and Cuban music from the last 150 years.
After graduating from Yale University, performing artists Orlay Alonso, piano, and Evan Drummond, guitar, joined forces to create the powerful and energetic combination of this Cuban-Alaskan duo. After a series of successful concerts presenting programs of re-imagined interpretations of some of the most cherished repertoire of Spain and Cuba, the duo has embarked on the exhilarating adventure of this New York City debut recital. 
Weill Recital Hall @ Carnegie Hall
57th Street and 7th Avenue, NYC
Tickets from $25 – $45
To buy now, click here:
CARNEGIE HALL – WEILL RECITAL HALL
Discount Tickets for CCCNY Members, Students and Seniors
available at the Carnegie Hall Box Office
For more information, write to: cccofny@aol.com
This event is supported, in part, by public funds from the New York City Department of Cultural Affairs in partnership with the City Council, and is made possible by the New York State Council on the Arts, with the support of Governor Andrew Cuomo and the New York State Legislature.