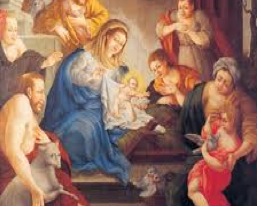 Be part of history! Celebrate this holiday season at the New York City premiere of 18th century Christmas carols by Cuban baroque composer Esteban Salas (1725 – 1803). Starring Capilla Esteban Salas de Nueva York, under the musical direction of Maestro Flores Chaviano, from Spain's prestigious Conservatorio de Segovia.With an international ensemble of singers and musicians performing with authentic period instruments.

Esteban Salas's compositions focused chiefly on vocal music, and are a fine representation of the late Baroque style. Although heavily influenced by French and Italian works of the period, his music incorporates an original Cuban component. Salas became a teacher and head of music at the Chapel of Music at the Cathedral of Santiago de Cuba in 1764. He also studied theology and canon law and was ordained a priest in 1790. Salas composed his last Christmas carol in 1801. Interest in his works was revived during the 20th century following the rediscovery of many of his scores during the 1940s by the Cuban novelist and musicologist Alejo Carpentier. The music conservatory in Santiago de Cuba is named in his honor.
To order tickets, go to: https://www.brownpapertickets.com/event/209901
The Church of Saint Agnes
143 East 43rd St., bet. Lex. & 3rd Aves., NYC


This program is supported, in part, by the New York City Department of Cultural Affairs.