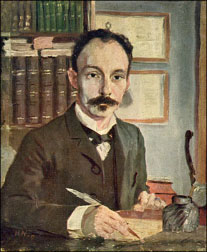 Marissa Ambio explores the many periodicals published by the Cuban community in exile during the Ten Years War (1868-78), reflecting the development of the Cuban national project during this period. Taking off on this tradition, Esther Allen explores the extraordinary journalistic output of José Martí as a foreign correspondent throughout the 1890′s and early 1990′s in New York City, whose masterful narratives were the eyes through which much of Latin America saw the United States. The presentation will be accompanied by archival period photographs.
Marissa Ambio's areas of specialization are 19th and 20th century Latin American literature and culture. She is the author of Solidarities in Exile: Cuban Collectives, Nation and New York City's Spanish-Language Periodical Press, 1868-1878 (to be published) and is currently a lecturer at the Department of Latin American and Iberian Studies at Columbia University.
Esther Allen is one of the most respected cotemporary scholars on José Martí. She  edited, translated, and annotated the Penguin Classics anthology José Martí: Selected Writings. An Assistant Professor at Baruch College, City University of New York, she is currently working on a translation of Antonio di Benedetto's Zama,  for which she received a grant from the National Foundation for the Arts.
At CASA HISPÁNICA @ Columbia University 116th St. off Broadway, NYC
In English