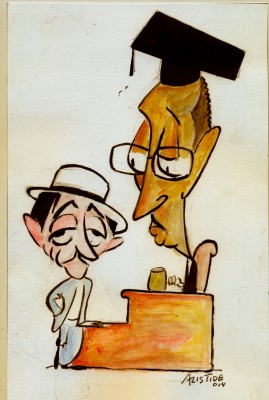 The Cuban Cultural Center of New York is proud to present the first conference ever held on the history and development of the Cuban choteo—from its origins to the present. The event will include key guest speakers and entertainers, as well as historical footage related to the diverse facets of Cuban humor, both on the island and abroad. The evolution of the idiosyncratic choteo, inextricably linked to Cuban national identity, will be illustrated through its rich cross-cultural presence in cinema, literature, theater and, most significantly, journalism, television, and popular music.
Our XIII Congress will be dedicated to the late Cuban comedian GUILLERMO ÁLVAREZ GUEDES, with a special presentation, La generación del ño, by the award-winning writer Gustavo Pérez Firmat.
Other highlights will include a keynote address by the eminent Cuban scholar Rafael Rojas, prologued by a brief filmed commentary on national humor by Gastón Baquero; a sketch-by-sketch presentation by the celebrated caricaturist Arístide Pumariega on the historical trajectory of Cuban graphic humor—from the first decades of the Republic to the present—including the work of Antonio Prohías, of Spy Vs. Spy fame; Cuban literary humor, by the prolific essayist and blogger Enrique del Risco, author of Una leve historia de Cuba; el choteo in translation, by New York's own Carmen Peláez; Act II of Luis Santeiro's iconic play Our Lady from Havana, with the members of the original cast, Olga Merediz, Xonia Benguría and Carmelita Tropicana; a retrospective of the greatest comic entertainers from Cuban cinema and television; a musical extravaganza by cultural historian Armando López, focusing on the omniscient role of the choteo in Cuban popular songs; and an exclusive live appearance by MAGDALENA LA PELÚA, MARÍA ELVIRIUS SEVASALAR and EL COMA ANDANTE!
The myriad artists, stars and/or legendary characters featured in the program include Eduardo Abela, Jesús Alvariño, Pepe Biondi, Minín Bujones, Cachucha y Ramón, Luis Carbonell, Mimí  Cal, Zulema Cruz, Mamacusa Alambrito, Garrido y Piñeiro, Tito Hernández, Lilia "Popa" Lazo, Antolín el Pichón, Pototo y Filomeno, Conrado Massaguer, Rita Montaner, Armando Roblán, Boncó Quiñongo, Rosendo Rosell, Salboyedo, Enrique Santiesteban, Judith González, Carlos 'Pillín' Marrero, Alexis Valdés, and many more!
The congress will be hosted by none other than the superb and multifaceted Cuban comedian and impressionist EDDY CALDERÓN, star of the hilarious Mesa Retonta. For a snippet of what he has up his sleeve, click below (it takes a few seconds to load):
Helen Mills Theater
139 W. 26th Street, NYC
(between 6th & 7th Aves.)
The registration fee for this one-day event will include continental breakfast, a succulent almuerzo, and a Cuban merienda, all in the midst of La Gran Rifa, a gagful of surprises for all!
SPACE IS LIMITED—WE EXPECT A SOLD-OUT HOUSE
PLEASE CLICK BELOW AND RESERVE EARLY:
TICKETS FOR "EL CHOTEO CUBANO"
*Due to the symbiotic relationship of language and humor, our XIII Annual Congress will be held mostly in Spanish.
The live or taped appearance of entertainers and the screening of films will be subject to availability.

This conference is presented in partnership with

In association with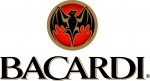 and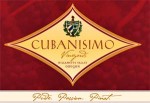 With the promotional collaboration of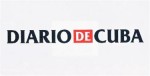 and     

The musical and theatrical segments of this event are supported, in part, by public funds from the New York City Department of Cultural Affairs in partnership with the City Council, and made possible by the New York State Council on the Arts with the support of Governor Andrew Cuomo and the New York State Legislature.