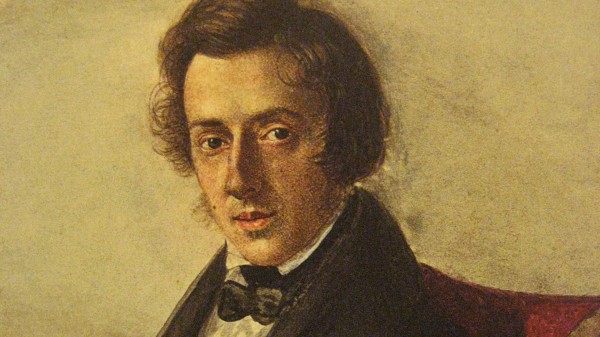 The internationally acclaimed concert pianist Juana Zayas, whose 1983 recording of the Chopin Études has been widely lauded as the greatest of the 20th century, will headline a Christmas concert with the Ossia Symphony Orchestra, in celebration of the great Polish composer's bicentennial anniverary.
The Cuban-born pianist's childhood is one of legend. Picking out piano pieces by ear as early as 2 years old, at 5 she was already sight-reading musical scores and playing works by Beethoven and Handel. At the young age of 11, she graduated from Havana's prestigious Peyrellade Conservatory, earning the Gold Medal with no less than Schumann's Piano Concerto. Ms. Zayas went on to study at the Conservatoire National Supérieur de Musique in Paris, earning First Prize in piano and chamber music, soon followed by other accolades. However, love would intervene in the young pianist's musical ambitions and Ms. Zayas put her concert career on hold to marry and raise three sons. Years later, encouraged by maestro David Bar-Illan, Juana Zayas decided to resume her career with a now legendary 1977 concert in New York City's Alice Tully Hall that included all 24 Chopin Études in the second half of the program.
Critics were astounded. Harold Schonberg, the Pulitzer Prize winning music critic of The New York Times, was ecstatic, saying that "it was altogether an imposing feat, and it may be that we have with us a chopinist to the manner born." The eminent critic went on to observe that in Zayas's playing, the Polish composer's notes were " filtered through a fertile mind, with a very personal, but never overdone kind of romanticism that looks back to the great pianists of a previous age." Twenty-two years later, Great Britain's International Piano Quarterly surveyed the entire Chopin discography and concluded that Juana Zayas's 1983 recording of these pieces was the "compelling first choice" of the century. It did not surprise anyone when her 1999 reprise CD was awarded France's prestigious Diapason d'Or.
The Christmas concert will be held on Saturday, December 18th at The Kaye Playhouse (68th Street between Park and Lexington Aves.) at 7:30 pm. It is organized by the Ossia Symphony Orchestra under the artistic direction of the rising conductor Orlando Alonso, recipient of the Harold Bauer Award, the highest honor bestowed by the Manhattan School of Music. Ms. Zayas will be playing Chopin's Concerto for Piano and Orchestra in F minor, Op. 21. The first part of the program will include W.A. Mozart's Don Giovanni Overture, and will also feature the superb young pianist Orlay Alonso, who will be paying tribute to R. Schumann's bicentennial year with the German composer's Concerto for Piano and Orchestra in A minor, Op. 54.
The gala concert will mark the closing event of the Cuban Cultural Center of New York's fall season calendar. For more information and to buy tickets, visit our Events section