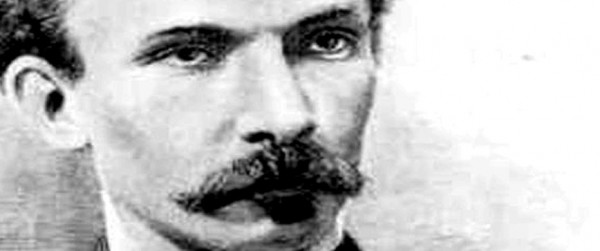 An all-day two-session workshop on José Martí. Founding father of Cuba and leader of its last war of independence, José Martí is also a towering figure in Cuban and Latin American literature. In his short life, he excelled as a poet, essayist, journalist, and revolutionary. Throughout the 1890′s and early 1990′s he worked as a foreign correspondent in New York City, and his masterful narratives were the eyes through which much of Latin America saw the United States.
The morning session will explore the pivotal role played by Rafael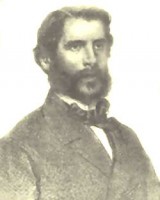 María Mendive (left) and Carmen Miyares (right) in his intellectual, spiritual, and emotional development; the afternoon session will delve into Martí's formulation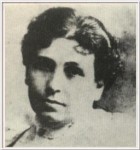 of freedom in his poetry and essays, informed by his many years of exile in New York City.
Below, a picture of Lower Broadway in the 1880′s. Farther down, 20 Front Street, the building housing the office of Patria, the newspaper founded by Martí.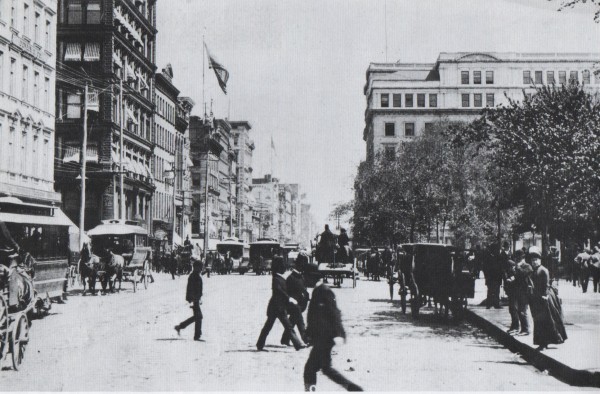 The morning and afternoon sessions will be led, respectively, by Martí scholar Raquel Vinat, researcher emerita from Havana's Instituto de Historia, and Lourdes Gil, who teaches Latin American Studies at Baruch College, CUNY. The workshop will be held in Spanish. Registrants are encouraged to partake in the discussions.
BARUCH COLLEGE
25th Street, bet. Lexington and Third Aves., NYC
6th FLOOR: CONFERENCE ROOM 6-210
SPACE IS LIMITED / THIS IS AN EXCLUSIVE EVENT FOR CCCNY MEMBERS ONLY
Registration Fee:  $30
Registration Deadline:  All checks must be received by May 15
at Cuban Cultural Center of New York
P.O. Box 2608 ~ Times Square Station, New York, NY 10036
RSVP at: info@cubanculturalcenter.org
First Course:
House Salad
Caesar's Salad
Antipasto
Entrée:
Chicken Parmegiana
Filet of Sole
Cheese Ravioli a la Vodka
Dessert:
Tiramisu
Coffee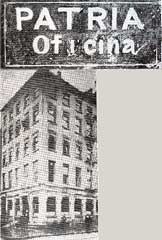 Presented with the promotional collaboration of