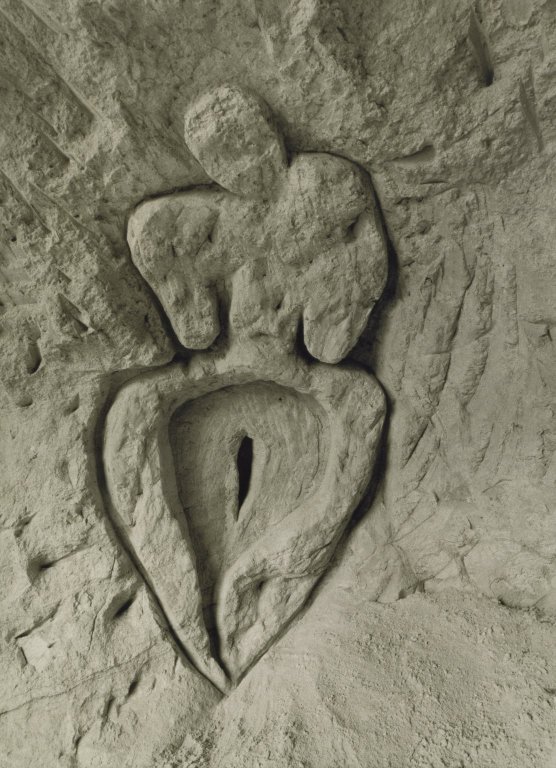 A convergence between the literary and the visual, artist Aurora De Armendi and scholar Adriana Méndez Rodenas have created a hand-made artist's book honoring Ana Mendieta's Rupestrian Sculptures, a series carved in the Jaruco caves outside Havana in 1981. The low-relief sculptures that resembled petroglyphs were meant to evoke the belief system of the indigenous Taíno people of Cuba. Mendieta identified with the Taínos as a way to grapple with her own exiled condition; her series traces reminiscences of Taíno creation stories while refashioning ancestral female deities.
The most intimate and revealing of her works, the Rupestrian Sculptures mark a threshold in Mendieta's earth/body art. Integral to the process of this book, Méndez Rodenas and De Armendi revisited the site in 2012. Together, they have joined ethnographic and artistic approaches in reinterpreting Mendieta's series as it appears thirty years later. Their act of recovery honors the art and legacy of Ana Mendieta and is meant as a testimony of Cuban cultural memory.  The book will have its New York City launching on this occasion.
[VENUE AND RESERVATION DETAILS TO COME]
This presentation is part of our Women's History Month celebration.