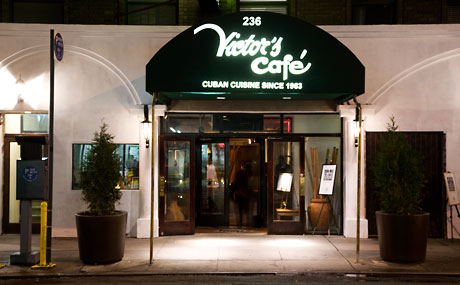 By popular demand, and true to its annual tradition, the CCCNY caps its 2017 fall program and rings in the holiday season with another CHRISTMAS PARTY at the chic Victor's Café, the indisputable emblem of Cuban cuisine in New York City! A unique opportunity to enjoy live Cuban music with Sonidos de Cuba, the hottest Cuban combo on either side of the Hudson! Includes a delicious menu, especially prepared by the head chef. With a surprise raffle of treasurable gifts honoring Cuba's cultural legacy, valued at $50 or more each. Come to wish everyone a Feliz Navidad and celebrate to your Cuban heart's delight!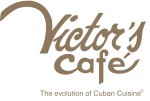 236 West 52nd St., NYC
SPACE IS LIMITED.
Advance ticket-purchase required.
TO GET YOUR TICKETS , CLICK HERE:
https://www.FELIZNAVIDADATVICTORSCAFE

MENU
First Course
Ensalada de Palmitos y Mandarina
Field greens, hearts of palm, mandarin slices,
Marcona almonds, Manchego cheese, champagne vinaigrette

Main Course
Ropa Vieja (Victor's House Specialty)
Slow braised and pulled all natural domestic Black Angus skirt steak in garlic,
tomato, onion, pepper sauce
Lechón Asado
Traditional roast pig marinated 48 hours, slowly roasted overnight in Cuban-style mojo
Salmon Carnaval
Atlantic Salmon, Charred Pineapple Salsa, Cuban Polenta
Sides
Arroz Blanco, Frijoles, Maduros
White Rice, Black beans, Sweet Plantains
Dessert
Flan de Huevo
Traditional Cuban-style egg custard topped with a light caramel sauce
Drinks
Sodas