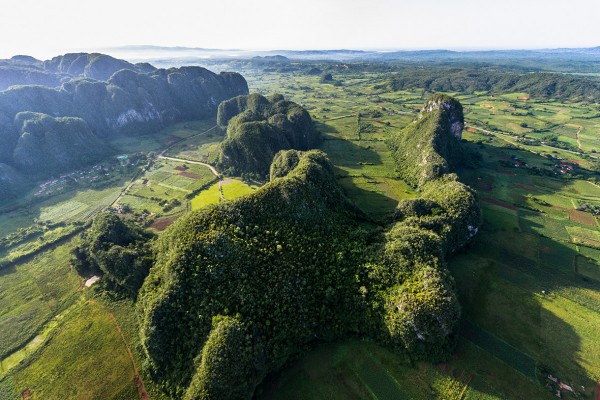 The New York City launching of
Marius Jovaiša
's unique book, a breathtaking view of Cuba's timeless landscapes and cityscapes, never before photographed from the air. Shot from an ultralight craft, with stunning aerial views of the island from Cabo de San Antonio on the western tip to Baracoa in the east,
Unseen Cuba
is the culmination of almost five grueling years of photographer Marius Jovaisa's life.
Having grown up under Soviet rule in Lithuania, Jovaisa expected to face a certain amount of red tape getting permits for the project. But he had no idea he'd spend two and a half years wrestling with bureaucrats before he ever got off the ground. With support from various cultural organizations and probably more than a little luck, Jovaisa eventually got the OK, with stipulations. No Cuban pilot was trained on the sort of ultralight he had shipped over from Australia, but a Lithuanian pilot was allowed into the country to help assemble it and to provide training.
"I put a lot of my heart into this project," says Jovaisa. "I hope to evoke the feeling I did in my home country. People just don't have an opportunity to see things from this angle." The photographer admits that his favorite sights were mostly around Baracoa and its surrounding areas. "When the sun is low, and you see those endless little islands going toward the horizon with all the reflections, it's mystical…"
This presentation will be illustrated, followed by a Q&A with the author. The book will be available for sale in both hardcover and paperback.
FOR A SNEAK PREVIEW OF THIS MAGNIFICENT WORK, CLICK HERE:
http://unseencuba.com/#the-book

JOHN JAY COLLEGE
524 West 59th Street, bet. 10th &  11th Aves., NYC
Lobby, SCREENING ROOM L-63
FREE ADMISSION
RSVP at cccofny@aol.com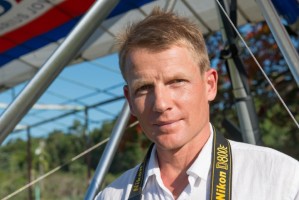 Marius Jovaiša is a photographer, publisher, entrepreneur and founder of publishing house Unseen Pictures. Born in Vilnius, Lithuania in 1973, he is the author of five large-format aerial photography books: Unseen Lithuania (2008), Heavenly Belize (2010), Magic Cancun & Riviera Maya (2011), Heavenly Yucatan (2012) and, of course, Unseen Cuba.
World-famous for his distinct style of aerial photography, Jovaiša has been granted permission to fly over and take pictures of destinations that have never before been accessible to photographers. His exhibitions have been displayed in more than 20 countries across Europe, Asia and the Americas.
This event is co-sponsored by the Department of Art and Music of John Jay College of Criminal Justice at CUNY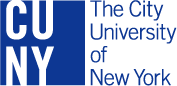 With the promotional collaboration of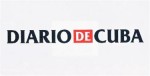 and