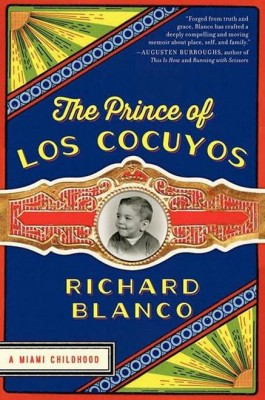 The New York City launching of poet Richard Blanco's critically acclaimed, The Prince of Los Cocuyos (Ecco Press).
A prismatic and lyrical memoir of growing up in a family of Cuban exiles in Miami during the 1970s and '80s, the book is a rich account of how Blanco came to understand his place in America while grappling with his burgeoning cultural, artistic, and sexual identities.
Praise for The Prince of Los Cocuyos
"In this vibrant memoir, . . . Richard Blanco tenderly, exhilaratingly chronicles his Miami childhood . . . as well as his quest to find his artistic voice and the courage to accept himself as a gay man."—O, The Oprah Magazine
". . . equal parts touching, heart-ache-inducing, and laugh-out-loud funny."—The Daily Beast
"A warm, emotionally intimate memoir."—Kirkus Reviews
"Blanco has a natural, unforced style that allows his characters' vibrancy and humor to shine through."—Publishers Weekly (starred review)
"Filled with colorful characters, often poignant and sometimes melancholy, Blanco's episodic memoir is a meditation on belonging, on self-acceptance, and on his family's almost mystical connection to Cuba."—Booklist

Richard Blanco is the recipient of the prestigious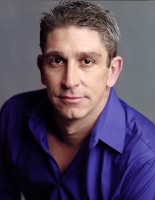 Agnes Lynch Starett Award and was the featured poet at
President Barck Obama's second inauguration. He was
the youngest poet, as well as the first Latino, the first immigrant,
and the first openly gay poet to be awarded that commission.
He is the author of  several poetry books, including
City of a Hundred Fires (1997); Nowhere But Here (2004); Directions to The Beach of the Dead, winner of the 2006 PEN American Center
Beyond Margins Award; and Looking for the Gulf Motel (2012).
AMERICAS SOCIETY
Park Ave. & 68th Street, NYC
RECEPTION TO FOLLOW.
Admission:
FREE for CCCNY and AMERICAS SOCIETY Members
$10 for non-members
CCCNY Members: RSVP at cccofny@aol.com

Non-members, register at:
Prince of Los Cocuyos
This event is presented in collaboration with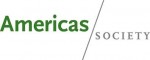 The CCCNY gratefully acknowledges the promotional collaboration of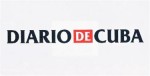 and