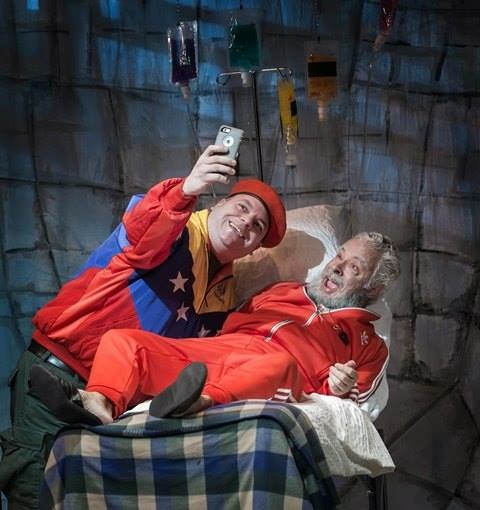 A special matinee presentation of Juan Claudio Lechín's hysterical play, Hierba mala nunca muere. This critically acclaimed comedy follows the adventures of a senile dictator well past his prime who now has to deal with his demons, as well as with the machinations of those sent to kill him off. Under the deft guidance of award-winning director Leyma López, the international cast, including Idalmis García (Nataly, an assassin disguised as a nurse), Sandor Juan (Patín, her assistant), Alfonso Rey (Hugo Chávez) and the veteran Colombian stage actor German Jaramillo (in a bravura performance as Fidel Castro) enraptures the audience as the despot's health opens up a Pandora's box of his crimes and prejudices, racism not being the least of them. As the New York Times duly noted, this "topical deathbed farce…is a recipe for broad comedy that works pretty well" and allows for sharp political commentary.
THIS SPECIAL PRESENTATION WILL BE PRECEDED BY A WINE RECEPTION AT 1:30 PM AND FOLLOWED BY A Q&A WITH THE DIRECTOR AND MEMBERS OF THE CAST.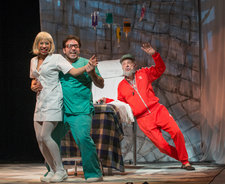 From left, Idalmis García,
Sandor Juan and
Germán Jaramillo
in a scene from
"Hierba Mala Nunca Muere."
REPERTORIO ESPAÑOL
138 East 27th Street, NYC
(bet. Lexington & Third Aves.)
FOR TICKETS CLICK HERE

CCCNY Members enjoy a SPECIAL 30% DISCOUNT on all seats for this exclusive presentation. To take advantage of discount, please write in special code CCCNY15 when purchasing your tickets.
Tickets start at $15.
Premium seats available.
Recommended for all audiences.
The play will be performed in Spanish with subtitles in English & Spanish via Simultext ® In-Seat Captioning System.
Please note that for all other productions throughout the year at Repertorio Español our members enjoy a special 25% discount by writing in special code CCCNY:
HIERBA MALA NUNCA MUERE  is a production of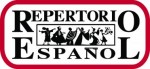 This performance is presented in co-sponsorship with the
Cuban Cultural Center of New York
with the promotional collaboration of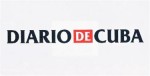 and     

Cast photo above by Michael Palma.