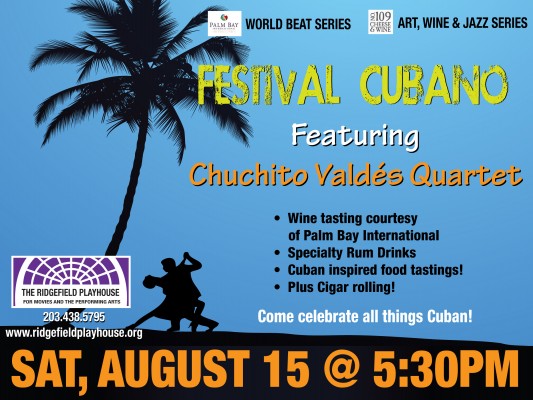 Join us under the tent on the field next to the Playhouse with Live Cuban Jazz by Chuchito Valdés and his Latin Quartet. Following in the footsteps of his famed father Chucho Valdés and grandfather Bebo Valdés, Chuchito continues the legacy of great piano players from Cuba. There will be Cuban food vendors, Cuban dance, specialty rum cocktails, cigars and more!
So come party and kiss the night away dancing to Chuchito's exciting and energetic blend of spicy music that drives audiences wild!
THE RIDGEFIELD PLAYHOUSE
80 East Ridge
Ridgefield, Connecticut
Tickets: $35*
Festival in the tent at 5:30pm | Concert begins at 6:30
*Includes a wine tasting courtesy of Palm Bay International, Specialty Rum Drinks and Cuban inspired food from Babaloo!
To buy tickets and to check out Chuchito at the piano, click on the following link!
FESTIVAL CUBANO WITH CHUCHITO VALDÉS
The Box Office is open Monday -  Friday: 9am – 5:30pm
Saturday: 12pm – 4pm and 1 hour  prior to a live performance.
Phone: (203) 438-5795
The CCCNY gratefully acknowledges the promotional collaboration of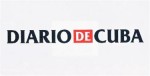 and     

This event is produced by the Luce Group and is sponsored by: