An exclusive New York City concert by Mestisay, one of the most popular groups from the Canary Islands, starring Olga Cerpa, its lead singer since 1986. Graced with an exquisite vocal quality and an arresting stage presence, Cerpa is considered the most important singer from Canarias today, and is certainly the most critically acclaimed female voice from Spain in the last two decades. Throughout its long artistic trajectory, the group has adopted a transatlantic repertoire, underscoring the mixed musical culture of the Canary Islands, including a rich Cuban component, which will be highlighted in this concert. 
To listen to Olga Cerpa's rendition of Ausencia, by legendary Cuban composer Jaime Prats (1883-1946), click here:
https://www.youtube.com/watch?v=8sqb9rl-Nu8
 There will be a 6 pm reception
with tapas and cash bar
preceding the concert.
LA NACIONAL ~ SPANISH
BENEVOLENT SOCIETY
239 West 14th Street,
bet. 7th & 8th Aves., NYC
GENERAL ADMISSION: $20
CCCNY & LA NACIONAL MEMBERS: $15
To purchase tickets, click here:
http://www.brownpapertickets.com/event/2405964
This musical event is co-sponsored by the Centro de Estudios Canarias-América
at Hunter College of the City University of New York

and La Nacional ~ Spanish Benevolent Society
And is supported, in part, by public funds from the New York City Department of Cultural Affairs in partnership with the City Council, and made possible by the New York State Council on the Arts with the support of Governor Andrew Cuomo and the New York State Legislature.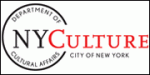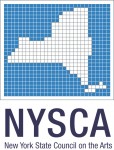 With the promotional cooperation of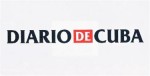 and