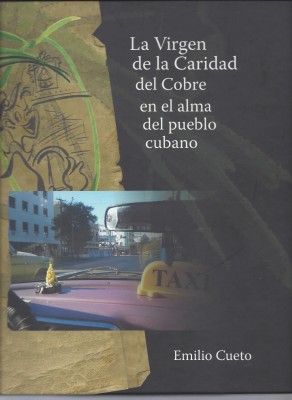 The New York City book launching of La Virgen de la Caridad del Cobre en el alma del pueblo cubano, the result of thorough, in-depth and decades-long research by Cuban historian Emilio Cueto, who brings to light the pervasive presence of Our Lady of Charity across the centuries and in the work of hundreds of artists from all genres.
Throughout, the author enhances his research with more than a thousand images that make for an exquisite visual journey. Emilio Cueto has put together a volume that is not only an invaluable reference tool, but also a source of inspiration for the faithful and for anyone interested in the Virgin's multifaceted cultural dimension. As the author points out, it is also the privilege of viewing Cachita, as Our Lady of Charity is affectionately called by the Cuban people, in all her splendor.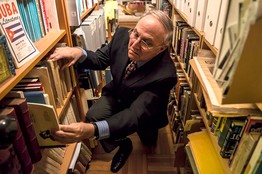 Emilio Cueto is an indefatigable researcher on all things Cuban, and has produced extensive work on various aspects of Cuban culture, particularly music and colonial prints. An avid collector of Cuban memorabilia, he has exhibited portions of his private collection in Miami's Historical Museum of Southern Florida and prepared the three catalogs accompanying those exhibitions, Mialhe´s Colonial Cuba (1994), Cuba in old maps (1999) and Illustrating Cuba's flora and fauna (2002)). He has organized five concerts of Cuba-related music at Florida International University in Miami (2008-2012), including music of American composers inspired by the Cuban Wars of Independence, also presented in a 2010 concert at Manhattan's Merkin Hall under the auspices of the Cuban Cultural Center of New York.
Mr. Cueto is a retired attorney (Fordham University, 1974), last employed by the Inter-American Development Bank in Washington, D.C.
This event will be held in Spanish.
The book will be available for purchase as a special Christmas gift for all attendees.
THE SHEEN CENTER
18 Bleecker Street (between Elizabeth and Mott Sts.), NYC
~Entrance on Elizabeth Street~

SPACE IS LIMITED. 
MUST RESERVE IN ADVANCE AT: cccofny@aol.com
When reserving, please provide name of EACH person attending.
CCCNY Members: Free Admission
Non-Members: Optional donation

This event is presented with the promotional support of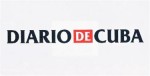 and