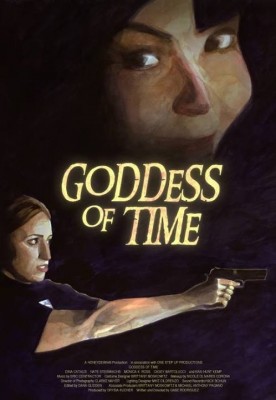 Goddess of Time, the latest indie by Gabe Rodríguez, is a bleak, meditative examination of the brutality of war and our treatment of veterans. The plot is unveiled through an original fantasy story combining heroism and the supernatural: Orysia Rozhenko (Dina Cataldi) is a tough New York cop, Ukrainian-born and Brooklyn-raised. Yet she is also disillusioned with her surroundings and has lost her drive, much to the chagrin of her hot-headed partner. But an encounter with a clairvoyant gypsy awakens something inside Rozhenko, and when trying to arrest a disabled miliatry veteran (Nate Steinwachs), she is led into a journey…not merely across time…but across realities.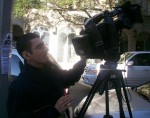 Gabe Rodríguez is an award-winning Cuban-American filmmaker, screenwriter, and song lyricist. Among his films are Fighting Nirvana and Q to the 6 rain. A regular contributor to the site Let Us Nerd, he has also been published in Hispanic Business,  MovieMaker and The World and I magazine. Mr. Rodríguez studied filmmaking at Syracuse University. His creative team includes cinematographer Clarke Mayer, editor Dana Glidden, and actress Dina Cataldi. Goddess of Time is Mr. Rodríguez's current entry in The Queens World Film Festival.
The screening will be followed by a Q & A with the director and members of the cast.
BARUCH COLLEGE
25th Street, bet. Lexington and Third Aves., NYC
6th FLOOR: CONFERENCE ROOM 6-210
SPACE IS LIMITED
Free Admission
All who wish to attend must RSVP at: cccofny@aol.com

FOR A LOOK AT A CLIP FROM THE FILM, CLICK BELOW:
https://www.youtube.com/watch?v=540aWUTvx0g
Presented in collaboration with the Department of Modern Languages and Comparative Literature at Baruch College


With the promotional cooperation of