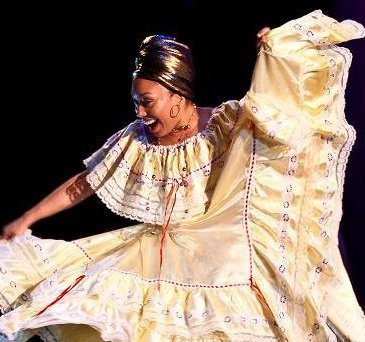 Since their birth in mid-nineteenth century Cuba to the present, the son and the rumba have been at the center of polemical debates, kindled by ideology and aesthetics. These dances have traveled the world and captivated artists of all nationalities, inspired by their sensuality, distinctiveness and elegance.
In this unique presentation, Cuban dancer and scholar Yesenia Fernández Selier will focus on the global trajectory of the son and the rumba, as well as their best known artists and exponents.
The talk will be followed by an exclusive performance by the Global Rhythms Ashe Dance Company, headlined by Yesenia F. Selier and Hunter Houde, and choreographed and directed by Prof. Selier.
Yesenia F. Selier is a scholar, dancer and lecturer of Afro-Cuban culture. She majored in Psychology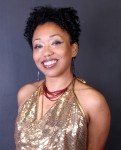 at Havana University and has an M.A. in Latin American Studies from NYU. Prof. Selier is the recipient of fellowships from CLASCO and the CUNY Caribbean Exchange Program of Hunter College, and has been recognized for her work preserving Latino heritage by the "Save Latin America" organization. She has lectured throughout the Caribbean and the U.S. on Caribbean dance, as well as Afro-Cuban performance music and identity. As an instructor and choreographer, she has worked with a wide range of dancers—from complete beginners to salsa and Latin dance professionals.
ENGELMAN RECITAL HALL
Baruch Performing Arts Center
55 Lexington Ave, NYC

NOTE:
Please use entrance on One Bernard Baruch Way building on
East 25th St. bet. Lexington & 3rd Aves.
Tickets at:
http://www.brownpapertickets.com/event/635057

FREE ADMISSION FOR STUDENTS WITH I.D.
Faculty and their students from CUNY and other colleges should reserve early by writing directly to: cccofny@aol.com
This unique program is presented in cosponsorship with The Department of Black and Latino Studies of Baruch College, and is supported, in part, by public funds from the New York City Department of Cultural Affairs in partnership with the City Council, and is made possible by the New York State Council on the Arts with the support of Governor Andrew Cuomo and the New York State Legislature.
With the promotional cooperation of