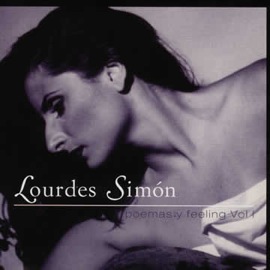 El filin, a Cuban musical style dating back to the second half of the 1940's, has wowed fans the world over for its inimitable way of saying or singing a bolero, thouroughly imbued with the artist's feeling. Deeply influenced by jazz, it has launched the careers of many great artists, including composer Frank Domínguez, whose signature song, Tú me acostumbraste has traveled the planet. 
This fall, accompanied by Grammy-nominee and world-renowned pianist José Negroni —and in the seductive intimacy of a cabaret— Lourdes Simón regals us with el fílin's most legendary songs, as well as her own compositions, interpreted with the bewitching passion of a veritable chanteuse.
The Duplex Cabaret
61 Christopher Street (@ 7th Ave.), NYC
Admission: $25 cover
CCCNY Members: $20
Limited seating.
For tickets and reservations, click here:
http://www.theduplex.com/webcalendar/view_entry.php?id=6939&date=20121006
For interviews: 727-637-3969, simonperformance@aol.com
For more information, write to: cccofny@aol.com
This event is supported, in part, by public funds from the New York City Department of Cultural Affairs in partnership with the City Council, and is made possible by the New York State Council on the Arts, with the support of Governor Andrew Cuomo and the New York State Legislature.